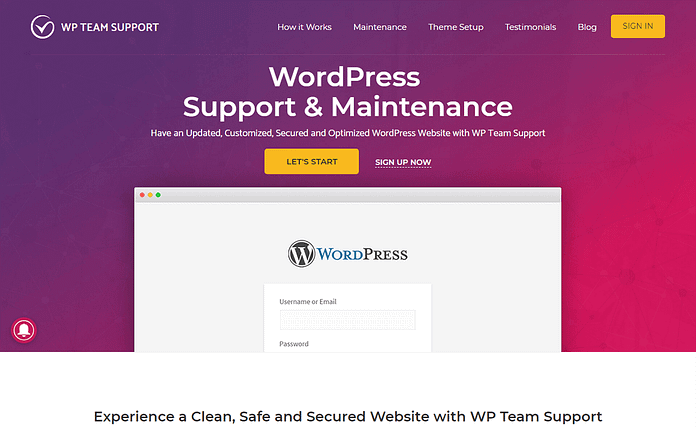 WP Team Support is a newly established web development company that customizes WordPress themes/ plugins as per clients requirement. In fact, a team of highly qualified WordPress developers is always busy providing excellent customization service to all clients. Moreover, the general features of WP Support are cloud backup, performance and support, personal WP support, 24/7 hrs monitoring and much more. How cool it would be to have real WordPress themes and plugins authors to help you in your website customization tasks or projects.
WP Team Support experience clean, a safe and secure website with it. It provides On time support that drives your WordPress in the right path at a fast pace with proper backup. the world-class team is here to wipe your website worries completely, either a simple fix or regular maintenance and the best customization services ever.
If you are looking for the WordPress themes and plugin developers to handle your custom WordPress website – then WP Team Support is one of the best options to go with.
---
Services: WordPress customization and maintenance services by WP Team Support
Cloud Backup
24/7 Monitoring
Performance and Security
Existing Website Support
Personal WordPress Support
Affordable Pricing
---
Prices / Rates: WP customization and maintenance service by WP Team Support
To know more about the customization prices and rates from WP Team Support – go here.
---
Time zone: WordPress customization and custom development by WP Team Support
To know more about the time zone and other details Click here!
---
Portfolio: See with whom WP Team Support has worked so far!
Here are some of the WP Team Support Elite customers who trust and stands ahead with the services: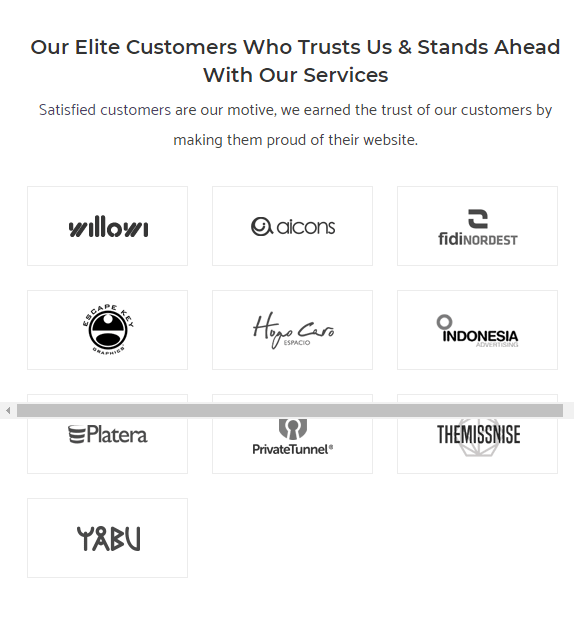 ---
Coupons / Deals and Offers: By WP Team Support
Currently, there are no active coupons or offers by WP Team Support. Find out more exciting WordPress coupons, deals and offers here!
Contact WP Team Support for any WordPress Customization and Maintenance Services!
---
Also, Check out: