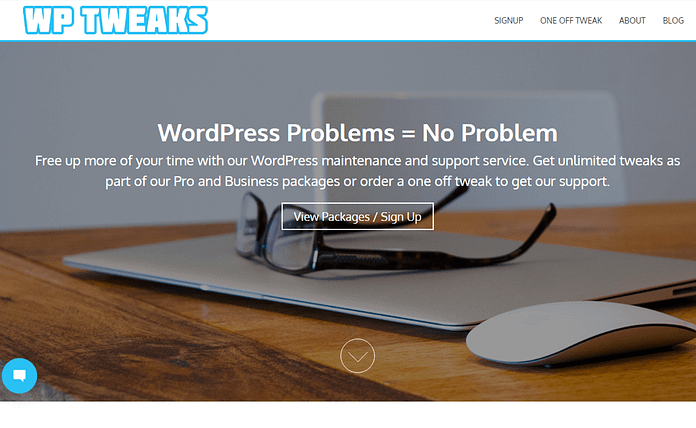 WP Tweaks is the best WordPress support provider that provides excellent WordPress support and keeps peace in mind of owners. The main job of WP Tweaks is to speed up your website, improve SEO and provide security to your site.
You can free up more of your time with The WP Tweaks maintenance and support service. Get unlimited services as a part of your pro Business packages or order a one-off tweak to get its support. It provides you with the all of your WordPress maintenance and support needs and also backup your website and store everything offsite as standard. So if anything happens, you can get it back online straight away.
If you're looking for an experienced and reliable WordPress support then WP Tweaks is one of the best options to go with.
---
Services: WordPress Support and Maintenance Services by WP Tweaks
WordPress Maintenance
Secure Offsite Backups
24/7 WordPress Security
Dedicated WordPress Support
Site Health Check
WordPress Tutorials
---
Price / Rates: WordPress Support Services by WP Tweaks
To know more about the support prices and services by ClickWP – go here.
---
Time zone: WordPress Support and Maintenance Facility by WP Tweaks
ClickWP is situated in Malaysia. So their time zone is Malaysian Standard Time. For further more details – contact them.
---
Coupons / Deals and Offers: By WP Tweaks
Currently, there seems no active coupons form WP Tweaks. Find out more exciting WordPress coupons, deals and offers here!
Contact WP Tweaks for any WordPress Support Services and Maintenance Facility for your Website!
---
Also Check-out: