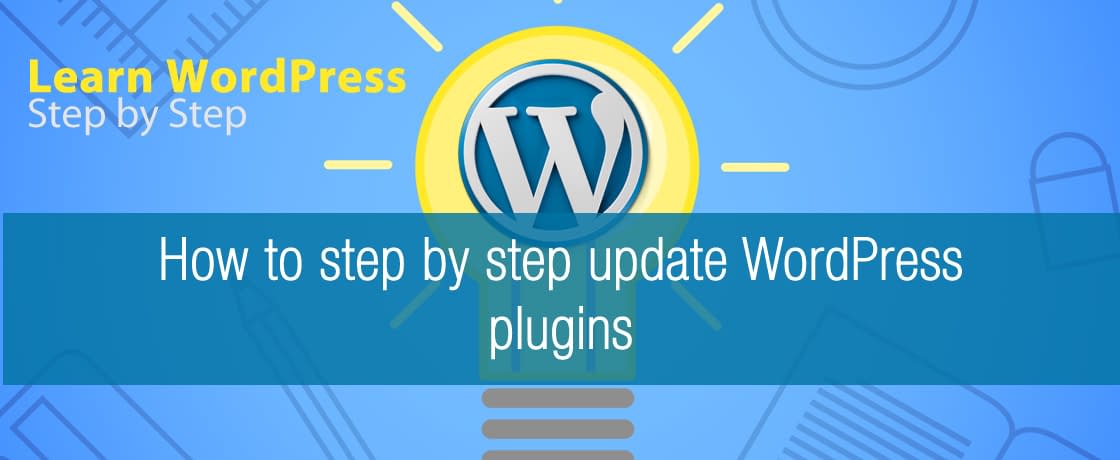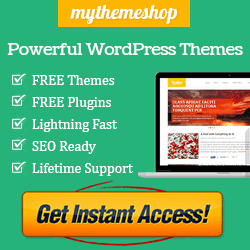 What are WordPress Plugins?
Before we understand how to update WordPress plugins, lets know about what are plugins in the first place.
Plugins, are bits of softwares, that add up, extend or enhance the functionalities of WordPress. These pieces of software also allow you to add multiple features to your WordPress website/blog.
For instance –
A plugin called "WP Media Manager" helps systematize and organize your WordPress media files into folders and subfolders, a function not available at WordPress by default.
"Anonymous Post Pro" is a plugin that allows even custom fields to be displayed in our website's front end, this is also not possible with WordPress alone.
Another plugin namely "Simple Social Icons" adds social media icons in your website/blog.
Some other popular plugins are :
Yoast SEO

BackupBuddy

WP Forms

OptinMonster

WooCommerce

All in One SEO Pack
These are few of the examples of WordPress plugins. There are over 51,000 plugins, like them, that make WordPress what it is today, and enhance the overall WordPress experience for users like us.
Why should we update WordPress Plugins?
Addition of features and functionalities come with updated versions

Updates also fix bugs of the previous version

Decreases security vulnerabilities

Enhances compatibility
Things you need to consider before you update WordPress plugins :
Back-up your plugins folder, WordPress site and database.

Turn auto-update on only for reliable and dependable plugins

Update one plugin at a time

Download plugins when your site's traffic is low

Click on view version details of the plugin to see all the changes made by the author in the updated version.

If there is no mention of security update clearly, it is highly recommended that you wait one week before updating the plugin.
How to update WordPress Plugins?
Automatically Update WordPress Plugins
If you find updating plugins time-to-time a hassle, but yet don't want to miss any updates then you can turn on auto-update for all your dependable plugins. Here is how you can automatically have your plugins updated:
1. Install Easy Updates Manager plugin

2.Go to Dashboard>Update Options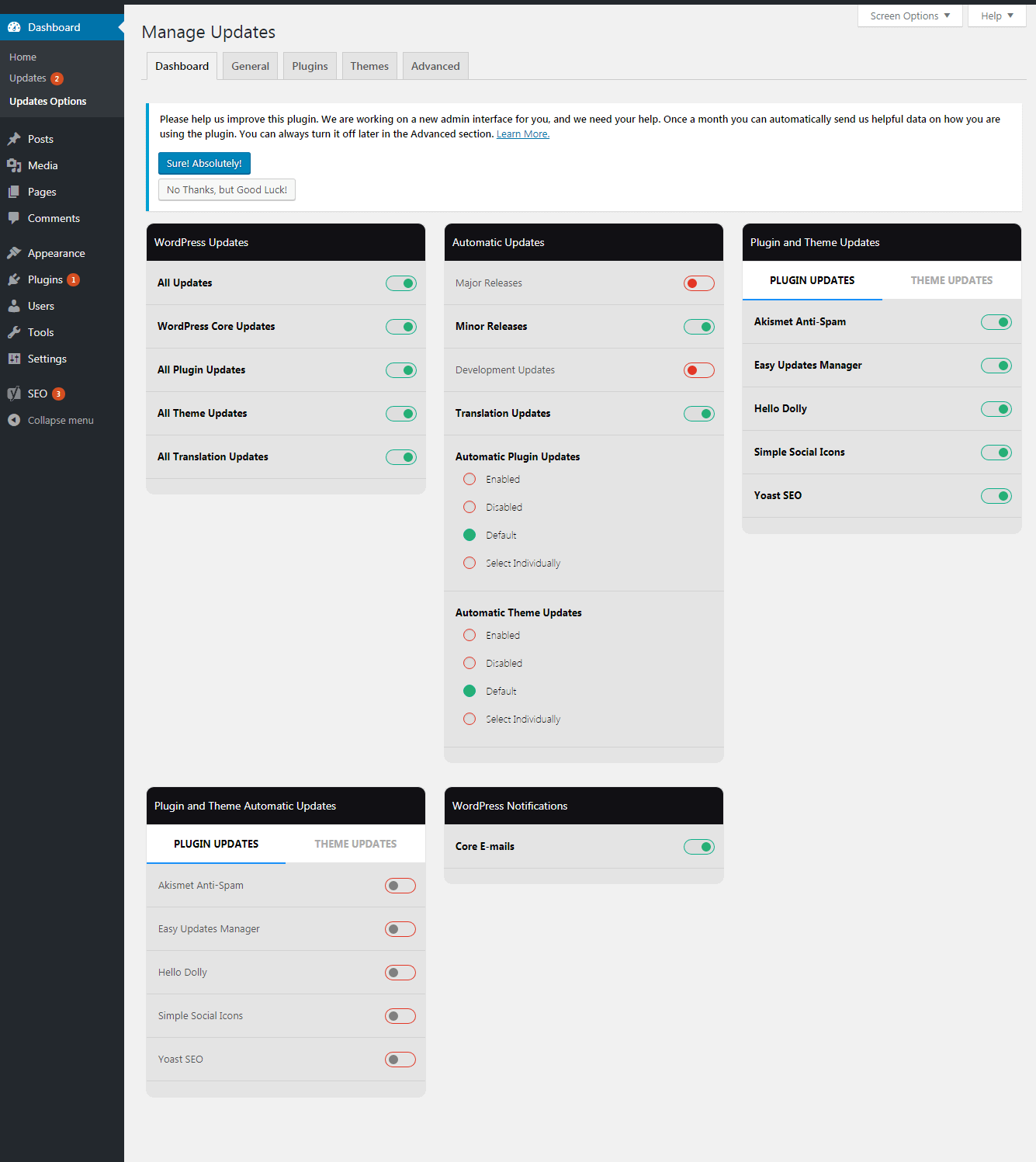 3.Now you have the option to automatically update all your plugins by using this particular plugin.
Manually Update WordPress Plugins
You can even choose to manually update WordPress plugins by visiting Dashboard>Plugins. In here you can see notifications of plugin updates. Click on the "update now" link and you can have your plugin updated. You can even visit the plugin page by clicking on (for example) "View version 3.3.3 details."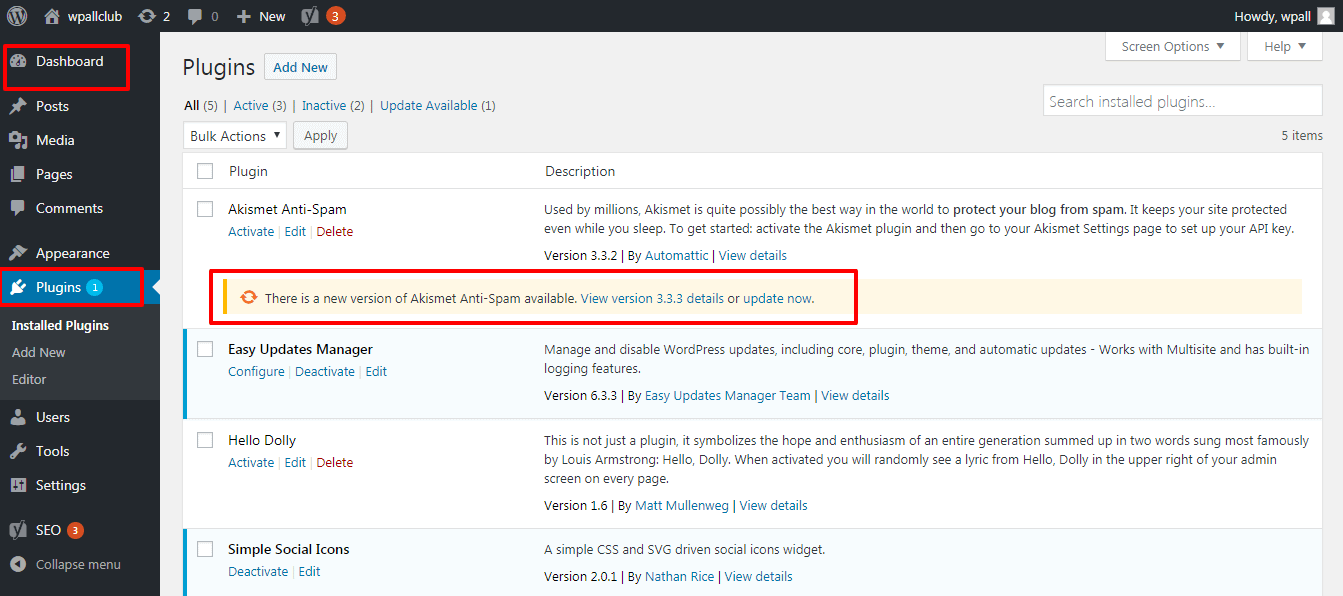 Bulk Update WordPress Plugins
In order to update WordPress plugins in a bulk, go to Plugins>Installed Plugins. In the drop down menu of Bulk Actions, select "Update". Now you can update all your plugins at once, in a bulk.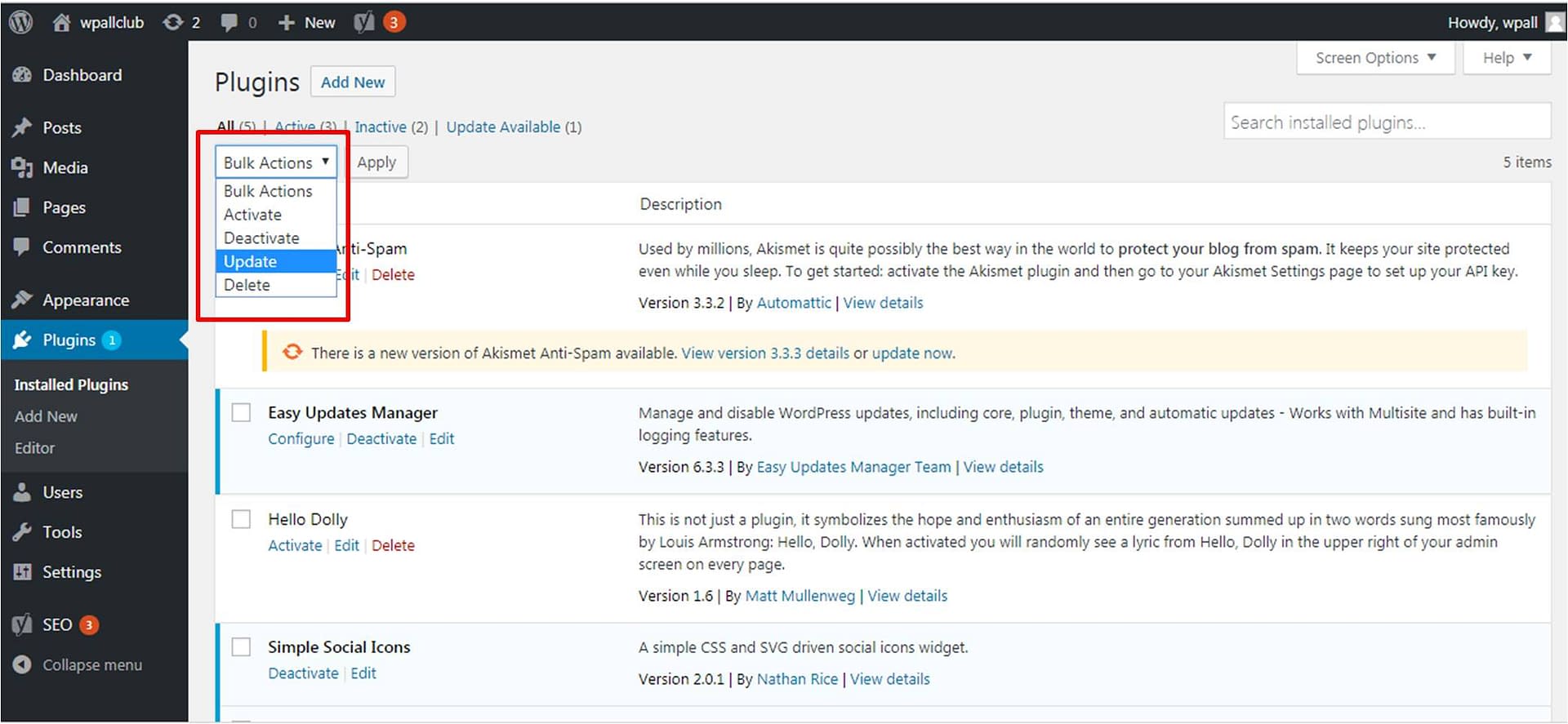 Wrapping Up,
Here we presented to you three ways to properly update WordPress plugins in your website, why should you update WordPress plugins time to time, what all should you think of before updating them and what are plugins in the first place. We hope our article helped you understand all about plugins and the importance of updating them. So as to learn how to install plugins, please check "How to install plugin at WordPress." If you have any questions or suggestions please do let us know via the comment section below.