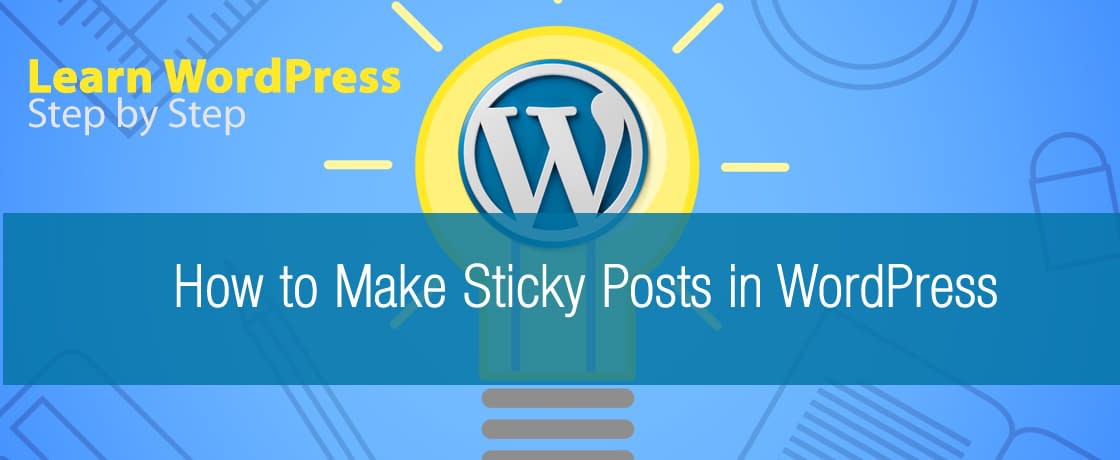 What is a Sticky Post?
A sticky post is a blog post that stays at the top of your blog's archive page even if other blog posts are published after it. When you continually update your site with new posts, your older posts will bounce off the main screen into the archives. If you want a particular post to stick to the top of your main page, irrespective of new post updates, making a sticky post is one of the best options in WordPress. The sticky post was introduced with WordPress 2.7 and can be used for a lot of different purposes. Yet many people don't know about this feature of WordPress. To know how to make sticky posts in WordPress, do keep reading.
How to Make Sticky Posts in WordPress
1. Go to Dashboard>Post>Add New.
2. On the right side corner of the post, you can find the options to customize your post publish. If you click on the visibility of posts, below public visibility option, you can find "Stick this post to the front page" option. All you have to do is tick the checkbox and save with OK.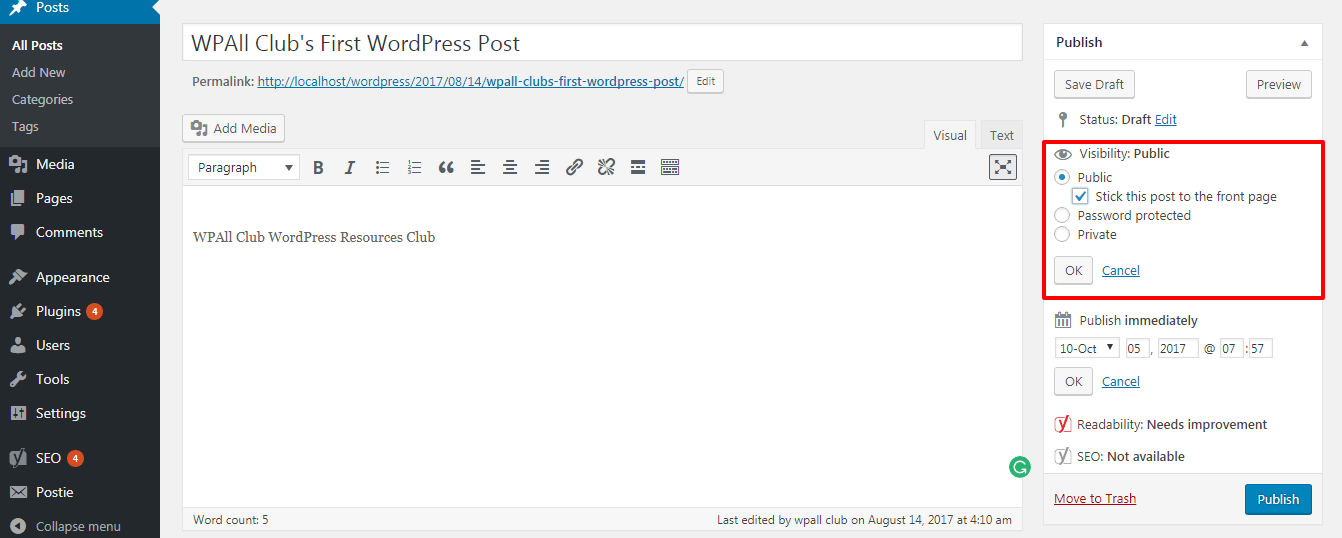 How to remove sticky posts in WordPress
When you want to remove certain blog posts from being a sticky post, you can simply click on all posts and then on "Quick Edit" of the specific sticky post as shown in the screenshot below.

The following options will be provided to you in the "Quick Edit". Uncheck the "Make this post sticky" option and click on update. Now all your posts that had been stuck, will be unstuck.

Wrapping Up,
In this article, we explained what is a sticky post, how to many sticky post in WordPress and how to remove the sticky post. With this, we hope we have helped you with creating sticky post in WordPress.
At WPAll, our primary motive is to help you learn all about WordPress in the simplest and easiest way possible. That is why we design our tutorials in a way that the technicalities are not avoided, but yet the simplicity is maintained so that everyone can learn WordPress easily. If you liked this tutorial and looking for more WordPress tutorials, please check like us on Facebook, Twitter and do subscribe to our YouTube channel. For more WordPress tutorials, Stay Tuned!