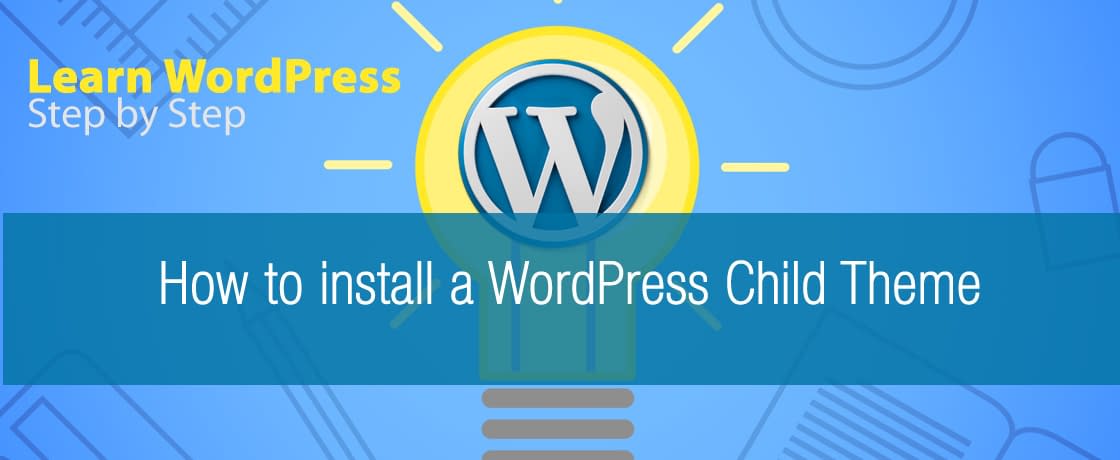 What is a Child Theme?
Imagine a situation. The theme you are using to build your website is close to perfect for your needs. However, you want to add up and change some bits and pieces in the theme. You can obviously make the changes you want, but when you upgrade the theme all your changes will vanish. So the question arises, how do you make customizations to your theme and keep them safe from WordPress upgrades?
This is where the concept of child theme steps in. A child theme is linked to a specific parent theme in WordPress. All the customizations that you want to not get lost with WordPress upgrades can be kept safe in a child theme. So, basically with a child theme make your changes and save them from vanishing with every update.
We know that WordPress themes are simply a set of features, functions, and properties that are put together in a certain way. It's up to you to play around with the functions and features to customize the theme to your needs. When you make any changes to the parent theme, if there is an update in the parent theme all the changes will get lost with the update. So, you can put up all your customizations inside your child theme, that way all your personal changes can be made safe from updates. Updates won't overwrite your customizations if you keep them inside a child theme.
How to install a WordPress Child Theme
Method 1 – Installation through Plugin
In this article, we are going to show you the easiest way by which you can install a WordPress Child Theme. Here we are going to use a plugin – Child Theme Configurator for installation of a child theme. This is one of the best and most convenient plugins you will find for installation of a WordPress child theme. Now let's see how the installation can be done.
Go to your WordPress Dashboard>Plugins>Add New.
Search for "Child Theme Configurator" in your plugin search bar, install and activate the plugin.

Once you have activated the plugin, on your admin bar, click on Tools>Child Themes. You will now reach to the page as shown in the screenshot below.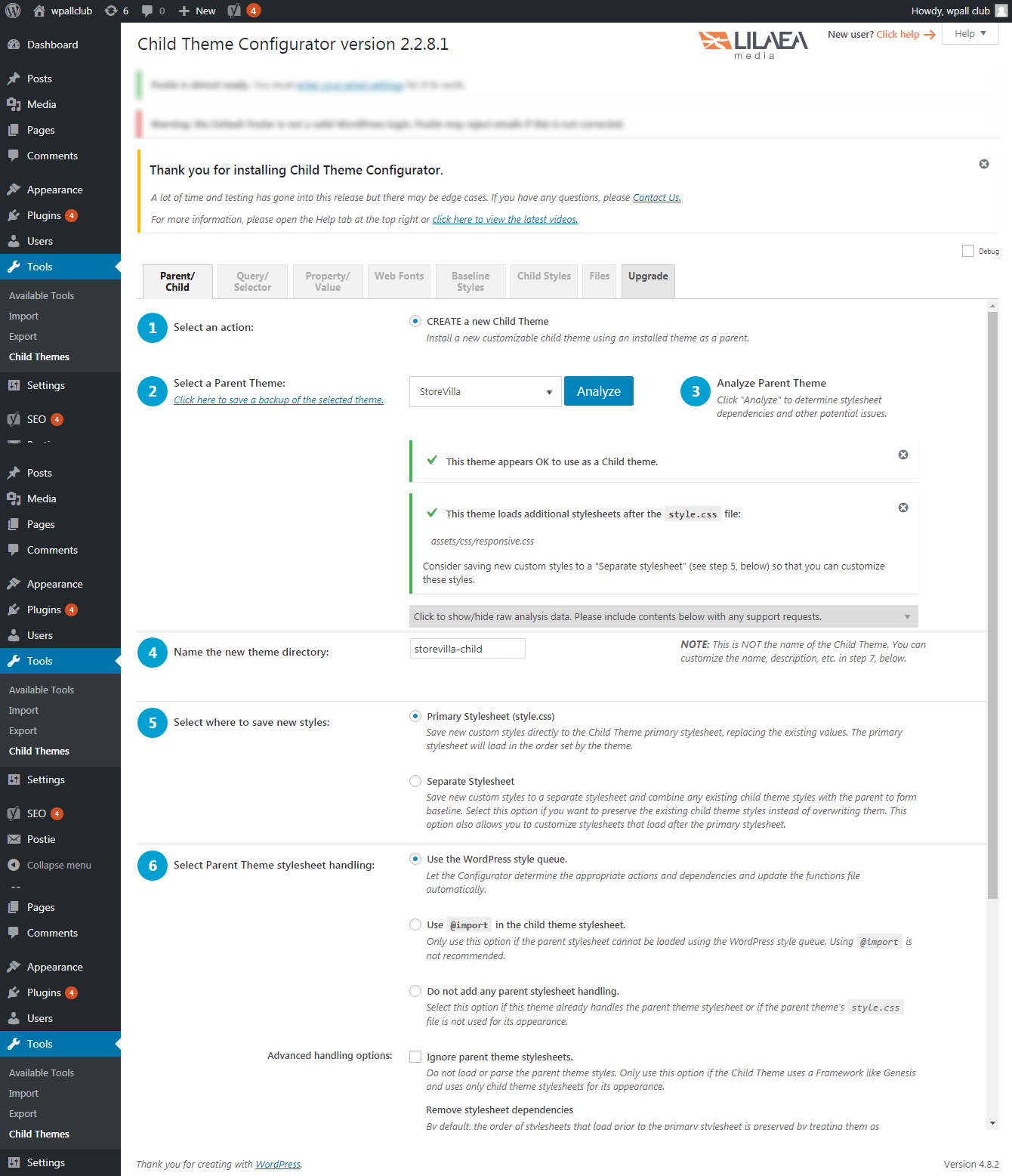 In the above-shown option 2, you will need to choose a parent theme of your WordPress child theme. Click on "Analyze" button after you have chosen your parent theme. Then name your WordPress child theme, or you can simply go along with the name already set by default. There are many options further to option 7 as shown in the screenshot above.
In one of the options, option 7, you can change tons of details of your child theme, and set them up as per your preference.

At the end, click on "Create a Child Theme" and you are all set.
Method 2- Regular Theme Installation Process
You can also look for your child theme in the theme directory like any other theme. For this go to Appearance>Themes>Add New. Search the child theme you want to install in the theme search box. Once you find it, you can install and activate the theme. In the same way, you can install and activate the corresponding parent theme of the child theme.
Method 2- Installation Process via zip file
If your child theme came as a zip file, then go to Appearance>Themes>Add New>Upload Theme. Once you have uploaded your child theme, click on "Install Now". WordPress will look out for the parent theme of the child theme you just installed and install that too. If it fails to find the desired parent theme then it will ask you to manually install the parent theme.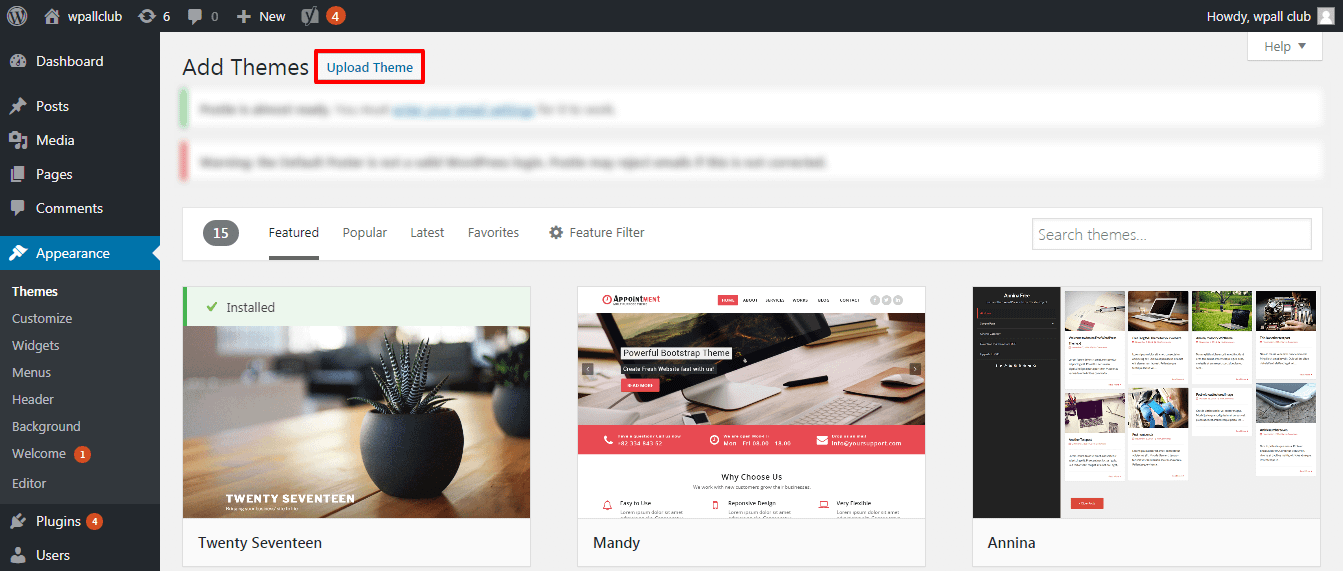 Wrapping Up,
In this article, we explained three easy ways by which you can install your WordPress child theme. Choose any of the above-mentioned methods, install your child theme, and enjoy the liberty of saving your customization from getting lost due to upgrades. With this, we hope we have helped you in installing your child theme.

At WPAll, our primary motive is to help you learn all about WordPress in the simplest and easiest way possible. That is why we design our tutorials in a way that the technicalities are not avoided, but yet the simplicity is maintained so that everyone can learn WordPress easily. If you like this article, please like us on Facebook, Twitter and do subscribe to our YouTube channel.