Are you in any confusion on how to set up Shopify with WordPress? Then, you don't need to be. Here, I'll be discussing the step by step procedure to set up the Shopify with WordPress in an easier way.
Beginners may think that it is difficult to turn their WordPress site into an online store, but it's not like that. You don't need to be a developer or designer to use Shopify. Anyone can build an online shop in no time without knowing a thing about code and start selling the products.
Both Shopify and WordPress go hand in hand in the e-commerce field and online websites to give you the best user experience. And merging these two can be a great advantage for many of the businesses.
Why use Shopify with WordPress?
Nowadays, many businesses want to have digital space to connect with more people for selling their products or services as this is the era of digitalization. Because of this, new websites are built in order to give the required information to their potential customers as well as the existing one.
I think you want your website to be more productive, have great user experience and well-optimized. And for this Shopify can be a great option. Your customers will get the best eCommerce and online experience by using Shopify with WordPress.
Well, there are many eCommerce plugins available in WordPress like WooCommerce, etc. So, there may arise a question on why to use Shopify but not eCommerce plugins. Here are some benefits why Shopify with WordPress is one of the best ways:
Benefits of using Shopify with WordPress
Ease of use
Using Shopify is easier rather than using the WordPress eCommerce plugins. You can simply sign up for an account with Shopify to get your online shop started. And the best part is that you don't have to worry about the site speed or security as Shopify takes care of all of that.
2. Choose the theme you like
There are various themes available in Shopify. And if you are the one who loves to explore different types of themes then merging with WordPress is a great idea. You will get hundreds of theme options there. So, choose the one you like and easily customize the way you like where the coding skills are not required. It is especially perfect for beginners.
3. It is Economical
Using eCommerce plugins will cost you less than $100 but to set it up you may spend thousands of dollars. This is because you need to buy add-ons to function your site with all the required features as well as need to hire professionals to get help for integrating it with your site. But with Shopify, you just need to spend form $100-500 that depends on your plan where the cloud hosting and customer support is also included.
4. Security and reliability
Shopify is the popular eCommerce platform where 24/7 customer support is available. It is built with the standard add-ons that reduce the viruses attacking to your account. It has a 256-bit SSL certificate that helps your customer to place an order safely without leaking any of the data.
Social media are a very important part of any website as it helps to boost the SEO ranking. And here Shopify apps store makes it easy. It includes apps that help to integrate Instagram on your website, social media sharing buttons and more. You just need to download the app that you want.
6. Better shopping cart options
Shopify comes with built-in payment options where you can take the payments from Mastercard, Discover, Visa, and American Express. As well as offer multiple payment gateways like PayPal, Stripe and geeky Bitcoin. You can easily ship to anywhere in the world as they'll automatically calculate shipping rates and taxes for you.
Who should be using this platform?
If you're looking to set up a simple online store, then it is perfect to get started with Shopify, where you don't have to look separately for hosting.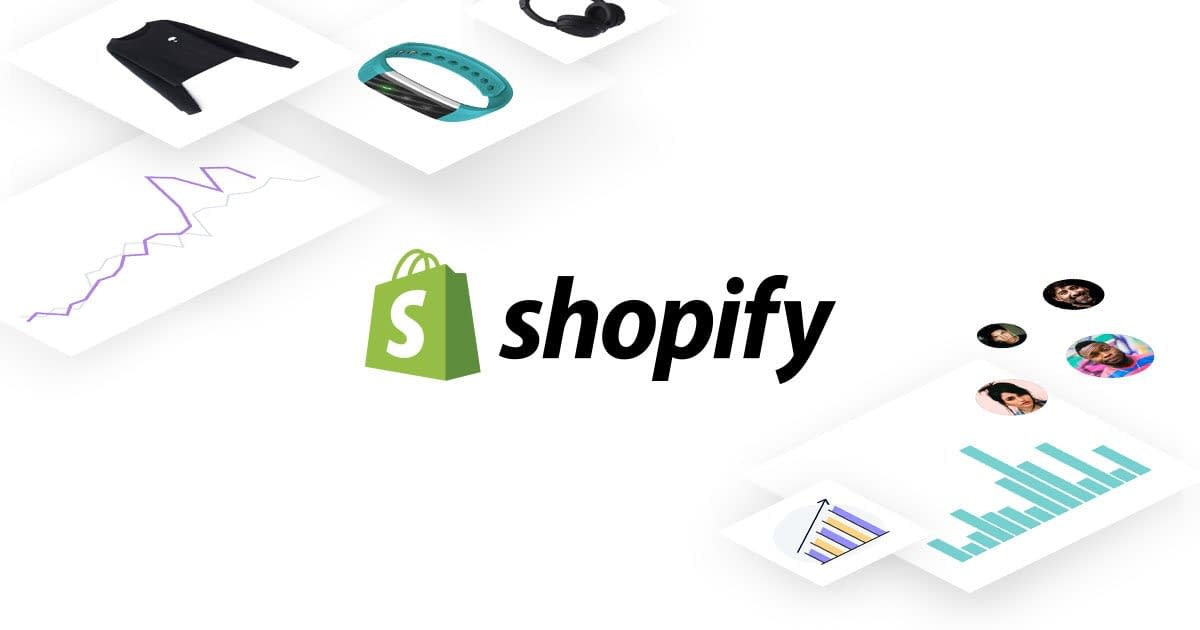 Shopify is great for both beginners and experienced sellers. But more importantly, it is great for beginners because it's easier to use compared to eCommerce plugins. While using WooCommerce, you may find some difficulties but using Shopify it provides you a better experience because you don't need to install anything and get started easily and quickly.
Shopify is a popular and complete e-commerce platform that allows you to start, grow, and manage a business without doing any coding. You can easily create and customize the online store and sell all sorts of products and services. To get started with Shopify, you do not need a developer on any step as it will guide you by the hand.
To know more about Shopify, you can try the free trial. And later on, switch to a different plan and upgrade it as per your needs. The basic plan starts at $29 per month. After you make your purchase you don't need to spend money on hosting plans and also optimization for your online store.
Shopify WordPress Integration (Step by Step Guide)
Now, let's look step by step into how to integrate Shopify with WordPress.
Start an online shop with Shopify
WordPress is a free Content Management System that is used to build and maintain the websites even without knowing anything about the code. It comes with easy to use and unique features that have made this platform a popular blogging tool on the web. If you have not created a WordPress website then first you need to create the one and get started.
The domain name is very important for any types of business. So, you need to pick a domain name for your online store. A domain name is an address where the internet users can easily access to your site. The domain can be of any combination of letters and numbers, and also can be used in combination of the various domain name extensions, such as .com, .net and much more. We recommend you use GoDaddy that will help you to find the best domain name for your business.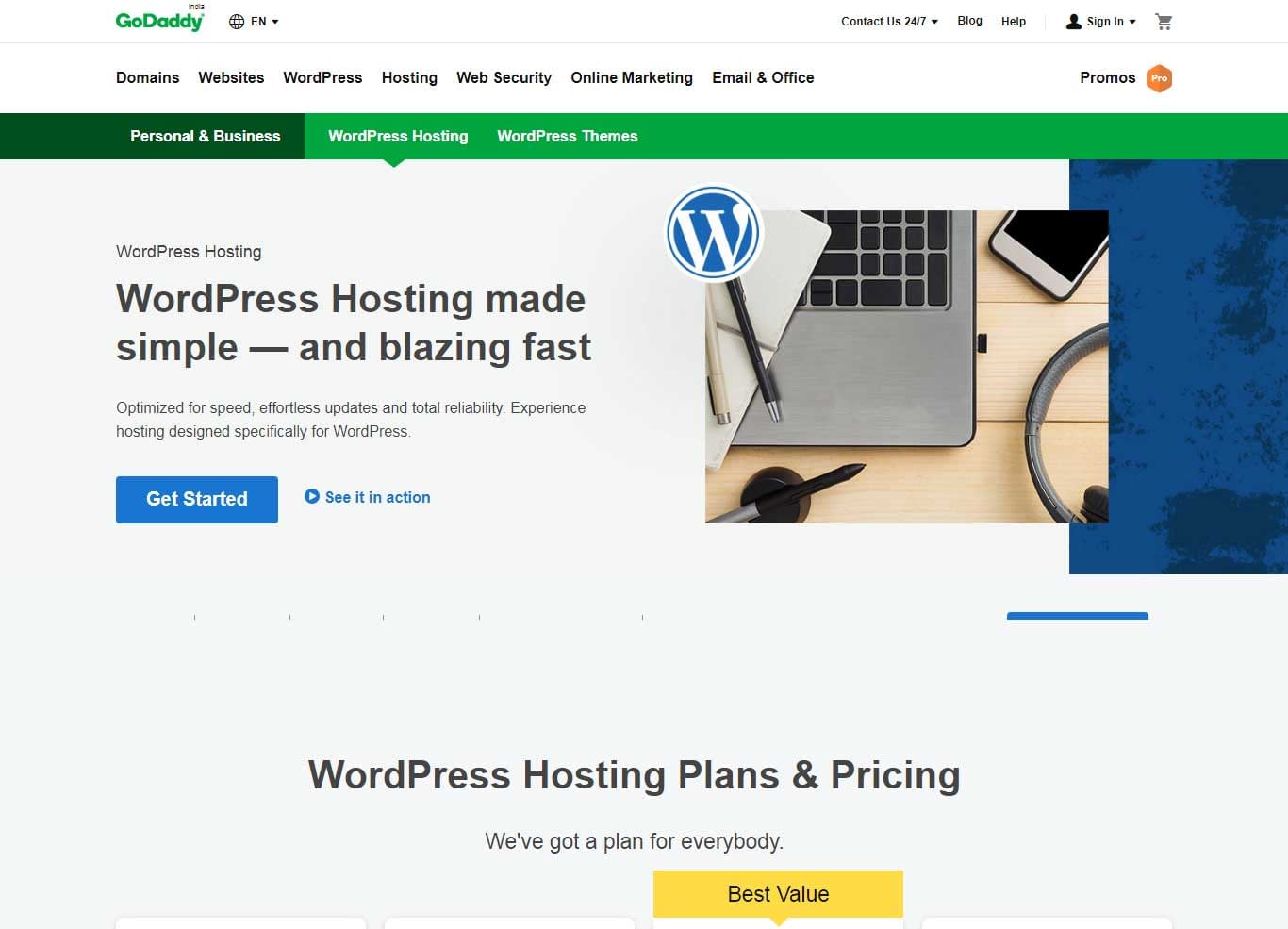 The hosting also plays a vital role so, after you have selected the domain name you need to choose the web hosting too. Web hosting is the service that helps any individual or organization to post the website on the internet. Web hosting is a service provider that provide all the required services and technologies for the website to be viewed by the users on the internet. In simple words, you can say that if your domain name is your address then web hosting is your home that's it.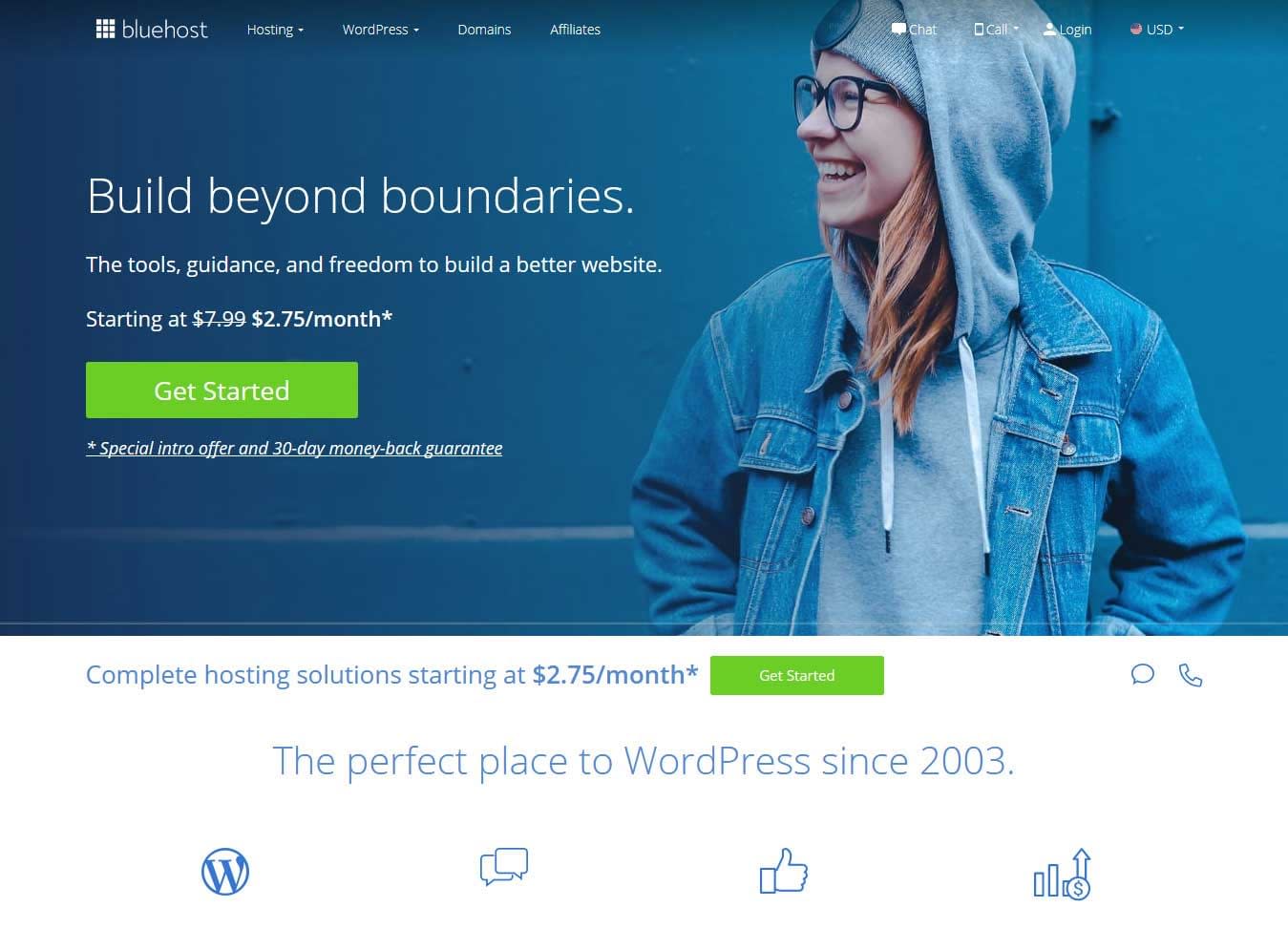 There are many types of web hosting available but we prefer you to choose Bluehost. Bluehost is a web hosting provider that offers 24/7 WordPress support, 1-click WordPress installation, enhanced cPanel, optimized WordPress hosting for fast, secure and simple services.
Once you have got your domain name, web hosting, installed WordPress and has built a website, you are ready to start Shopify with WordPress and sell your products online.
Step 1: Set up a Shopify store
Firstly, we need to set up an account with Shopify if you want to integrate with WordPress. So, open the Shopify site and get started. In the homepage, you will see the Start Free Trial, click on that button.
Then, you will see the account where you need to insert your email address, password, and your name. After that click on Create your store.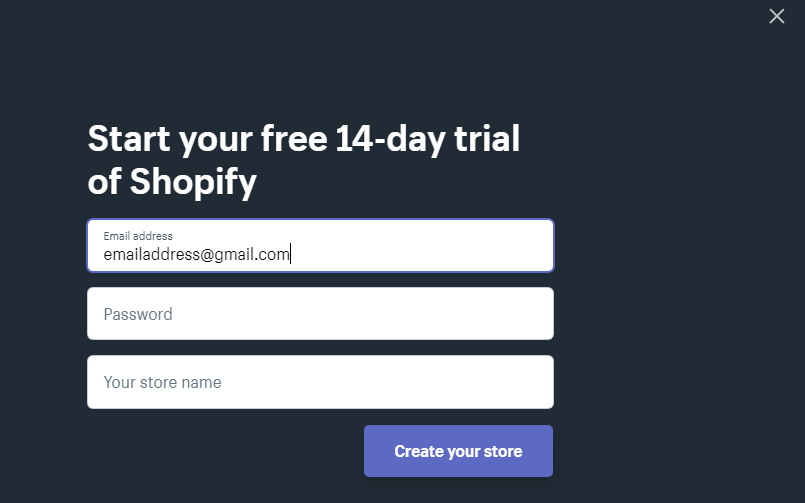 Here, you see a couple of questions where you need to answer so that they can know your required needs better. First, click on the box and start to answer the questions then, click the Next button.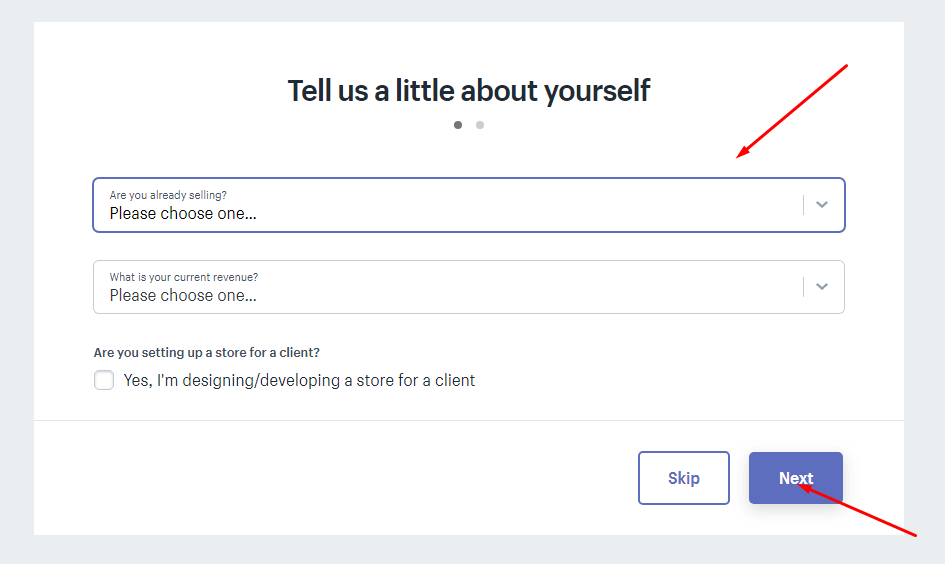 On the next page, you will see a form where you have to fill up your details i.e. your name, address, phone number, and website address. After you have finished filling up the form click on the Enter my store button.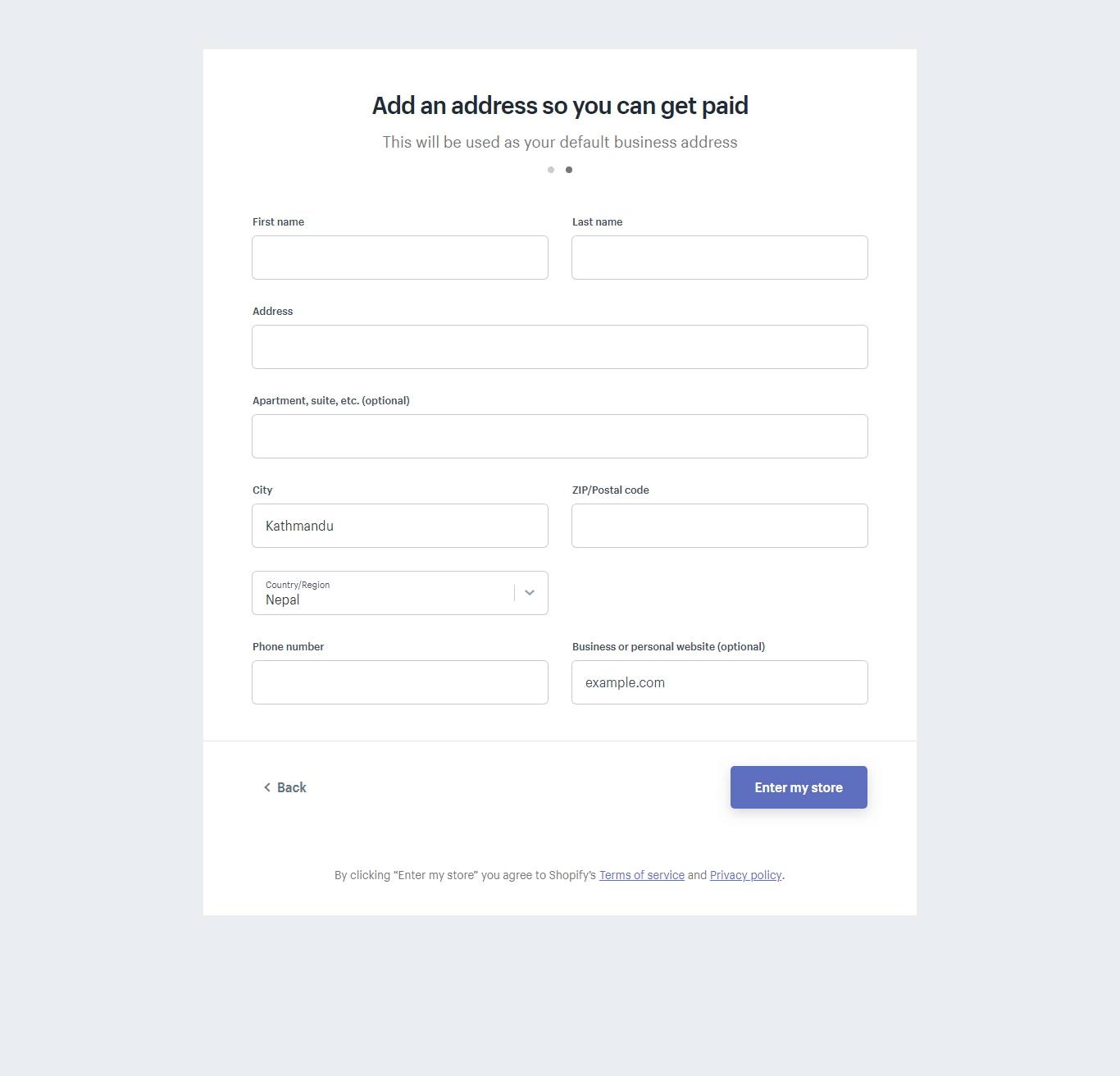 You'll be redirected to the homepage of your Shopify account. Now, your Shopify store is ready.
Step 2: Set up Payments and Shipping for Your Shopify Store
You need to set up the payment for your new Shopify store in order to accept the payments. So, click on the Settings there will see the Payments providers section click on that.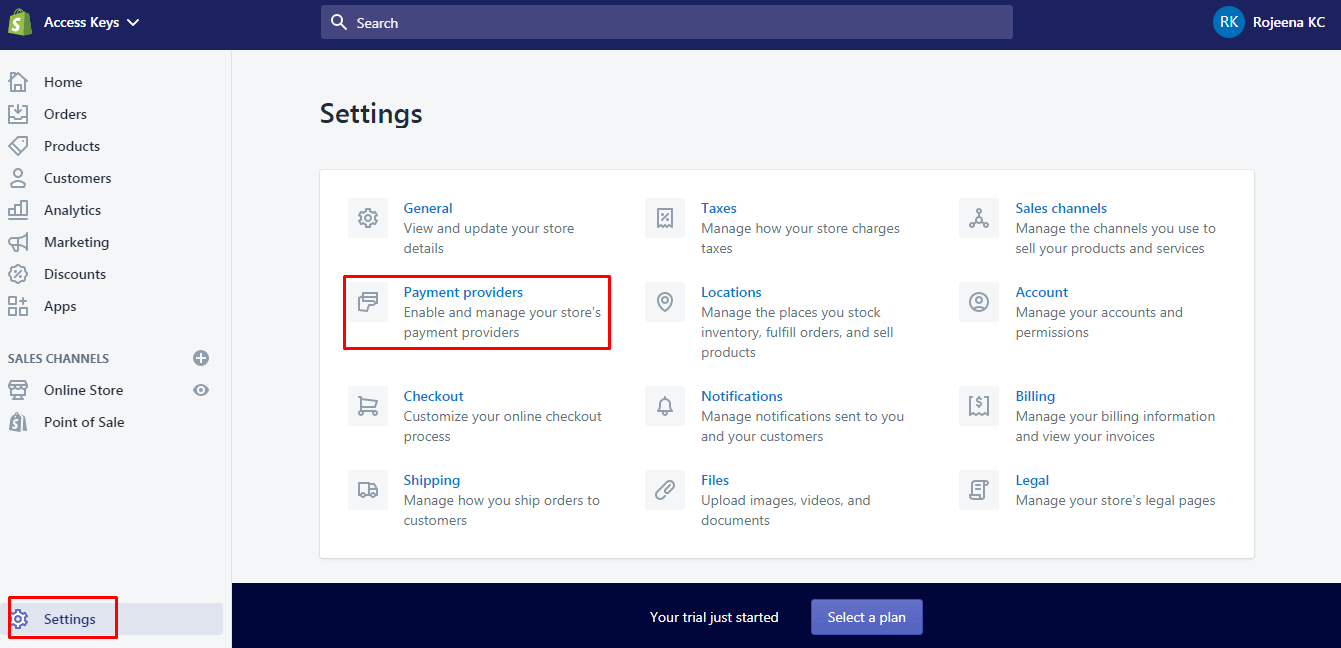 Now, your Shopify account is automatically set up to receive PayPal payments with PayPal Express Checkout. If you have a PayPal account set up already with the same email address that you have created your Shopify account, then it is ready to accept the payments. But in case you don't have a PayPal account, then Shopify will send you an email with instructions where you can set up a PayPal Merchant account.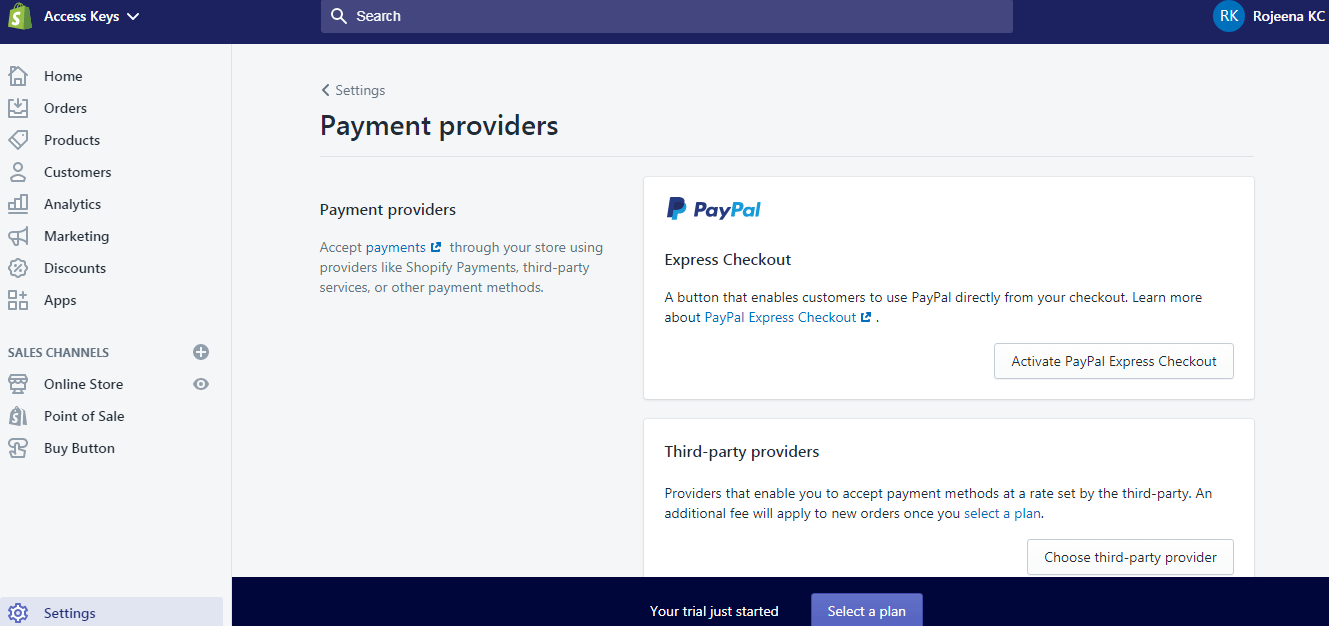 And, if you want to accept other forms of payment from your customers like credit cards, BitPay and GoCoin, for that you will need to click on the Complete account setup button to provide Shopify with more details about your business.
To make your Shopify store ready for selling the products you need to set up shipping. Now, click on the Settings and go to the Shipping option.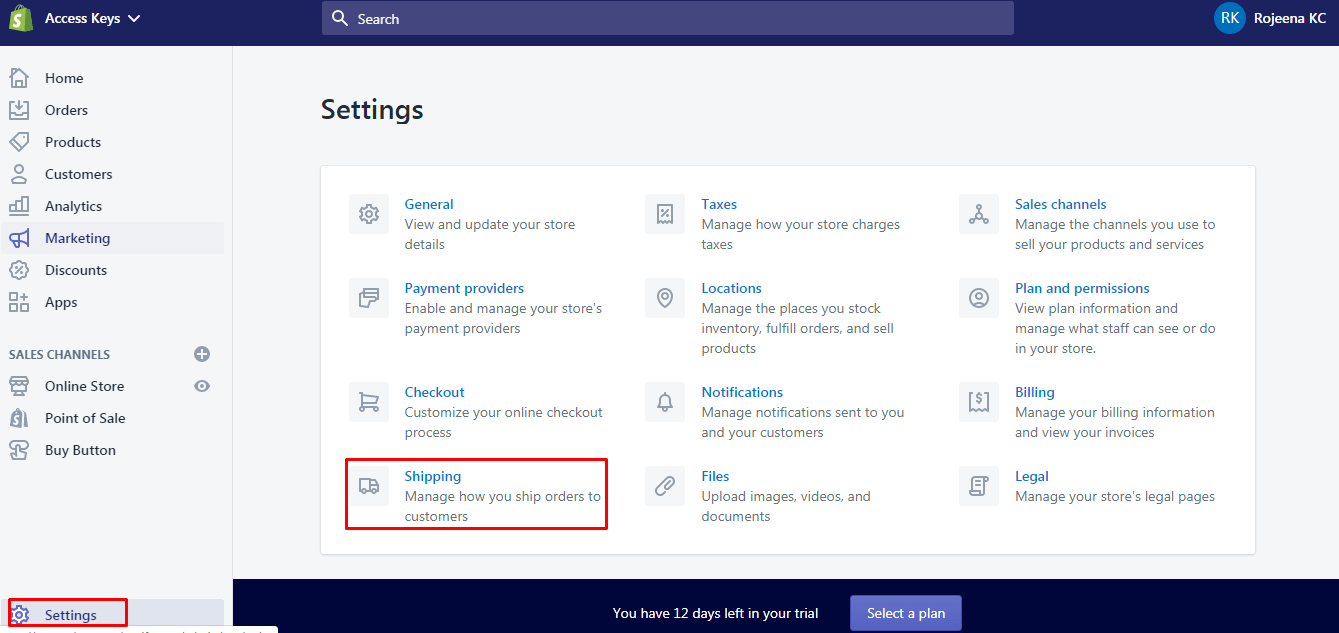 Here, the shipping origin will set up with the address that you have entered while setting up the Shopify account.
You can edit the shipping zones and rates for shipping to those locations. If you are unknown about how much to charge for the shipping then, you can contact your local post office for the information.
Step 3: Add Your Products to Shopify
Now, you can easily add products to your Shopify account. Then, click on the Products to the left side and you will see the Add Product button just click.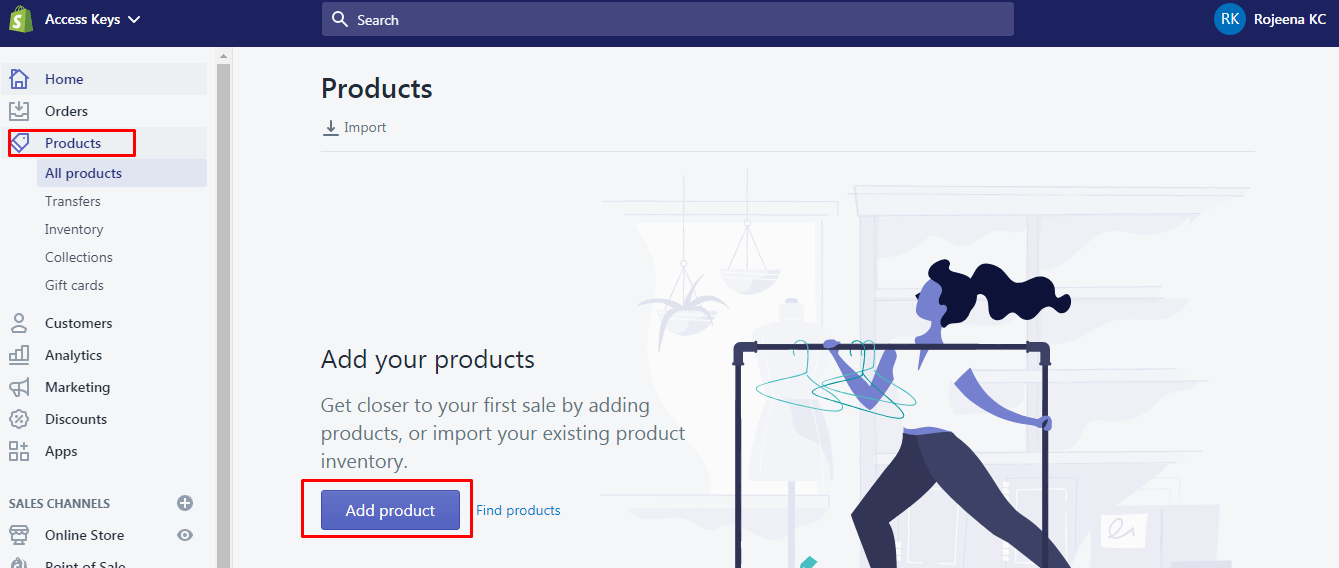 Then, you can fill all the information about your product including the name/title of your product, product description, image, price, product type, and more. Also, add the product to a collection that will make it easier to find in your store. If you have finished filling the description then you can click the Save button.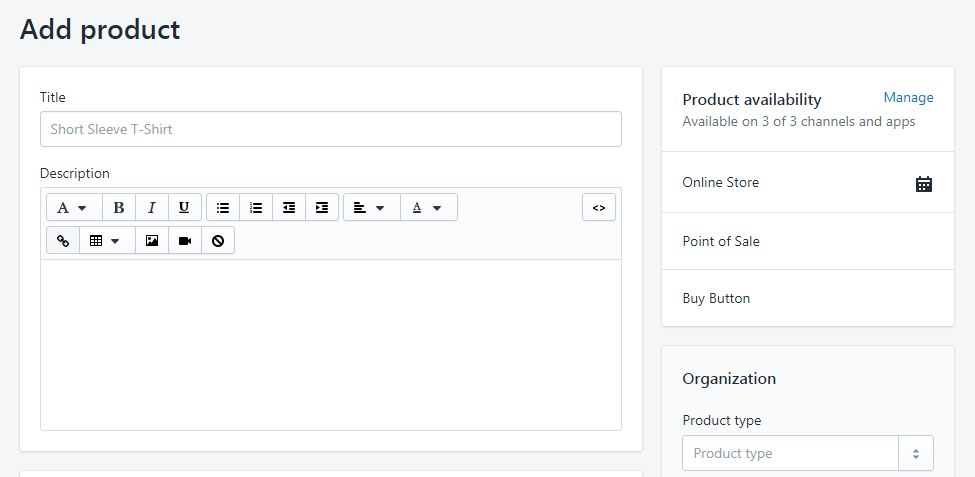 And if you want to add other products, you can repeat this step.
Step 4: Choosing Your Shopify Pricing Plan
After you have configured the basics of your Shopify account, now you'll have to select a pricing plan to run your online store. Click on the Select a plan button at the bottom of your screen.
Then you will see 3 different plan options. So, I prefer you to choose the Basic Shopify for $29 per month if you're just starter and want to sell online. Afterward, you can upgrade your plan at any time as per your want if you want more features or want to grow your online store quickly.
For choosing the Basic Shopify plan, just click the Choose this plan button.

After that enter your credit card information and press the Start plan button and get started.
Step 5: Using Shopify Buy Button
After all these steps, now you need to integrate Shopify with your WordPress site with Buy Buttons. It helps to customize the appearance of Buy Buttons, and link them to your Shopify checkout, a shopping cart, or product description. It helps to sell your products on your website or blog posts. To send the customers in email messages or on social media, you can create a checkout link.
You can see the Buy Button on the left side but if the Buy Button sales channel doesn't appear then you need to click the Settings and click the Sales Channels section for adding the Buy Button.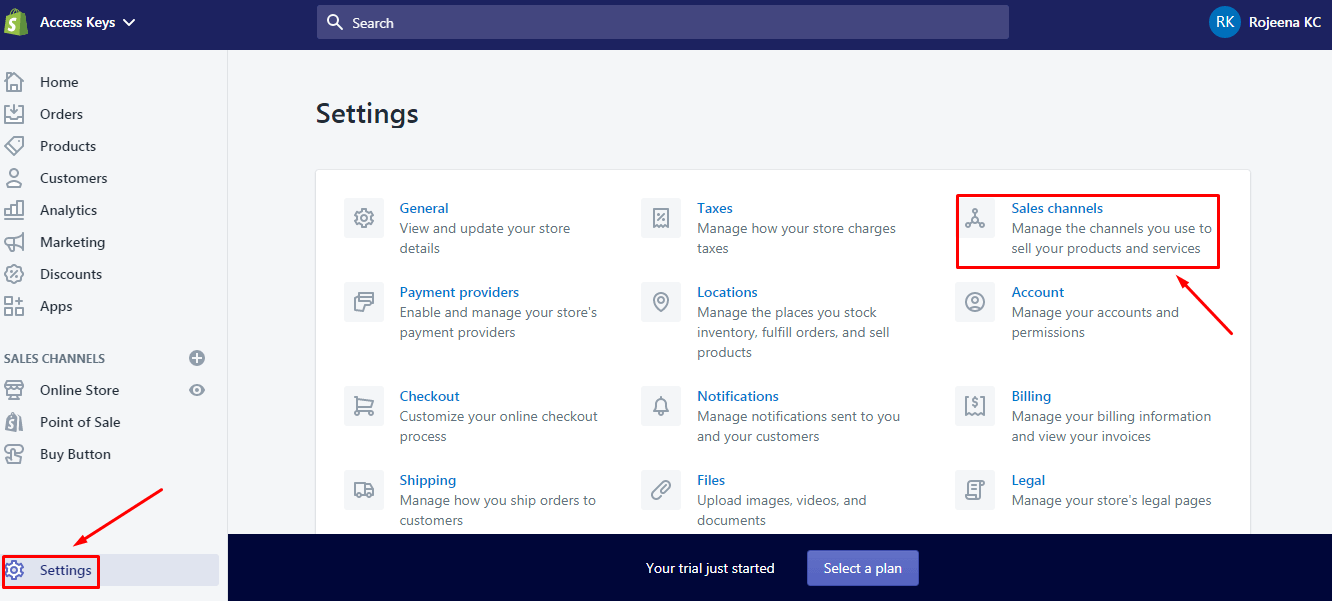 There you will see Add Sales Channel on the top. Click that button then you will see the list of the available sales channel. Now, select the Buy Button channel and install it.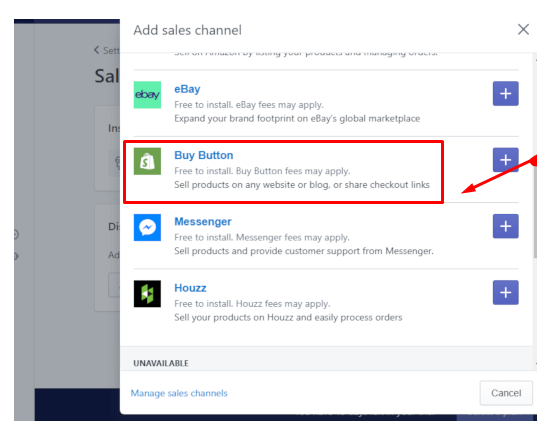 After, you have installed the Buy Button sales channel, click on the Create Buy Button.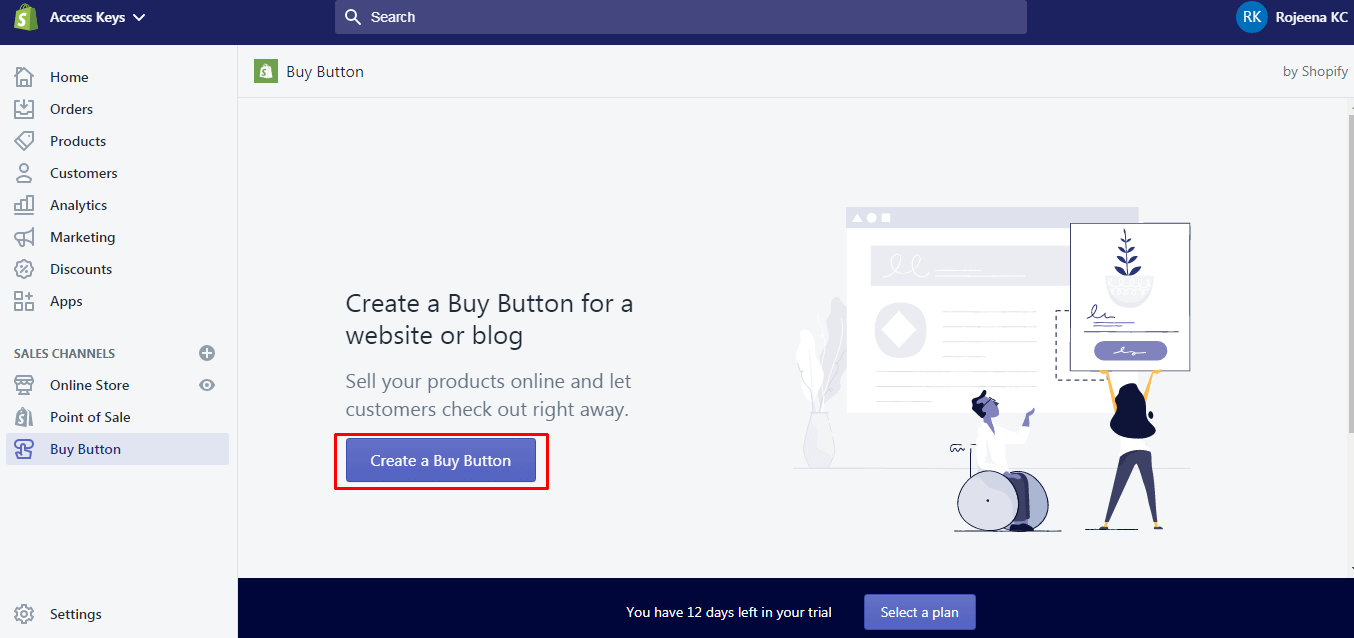 Next, click the Product buy button and select the product you want to create a buy button for and click the Select button.

Then, customize the button color and text, choose a template. After you have customized the appearance of your button, click the Next button on the right side of the page.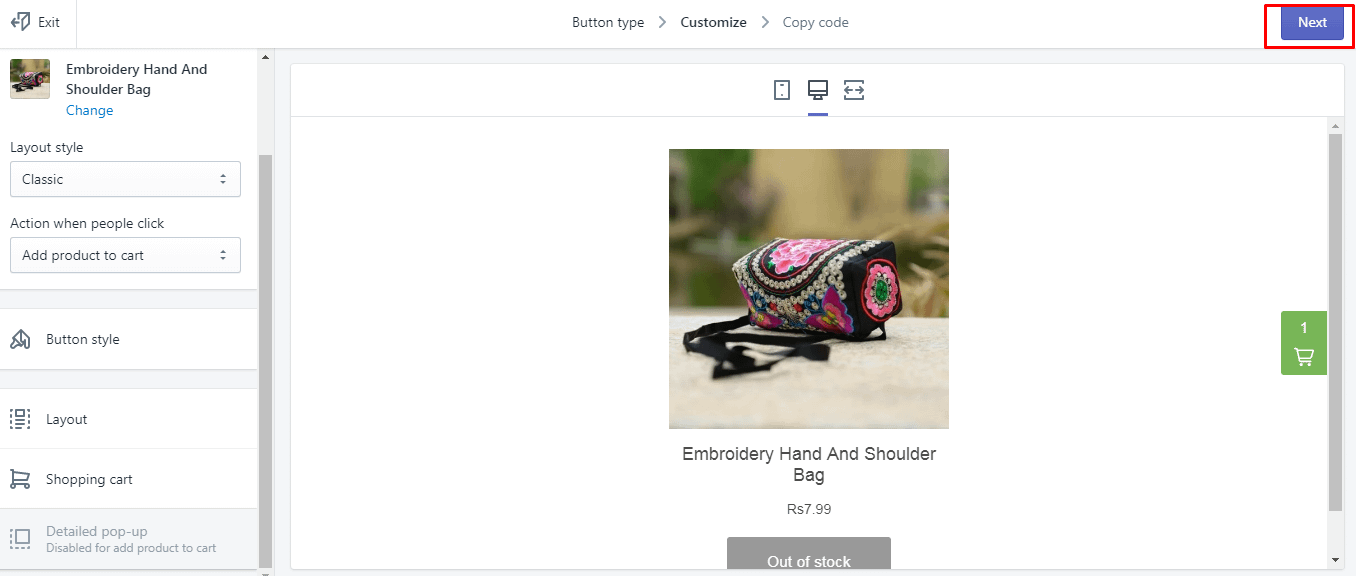 Step 6: Add Shopify Buy Buttons to Your WordPress Site
In this step, you need to add your products to your WordPress site so that you can start selling it online. Click the Copy Code button and copy the code you just generated for that product.

After that, you can paste the copied code on the page that you want your Buy Button to display on your site. Just name it, and then paste the code on that page.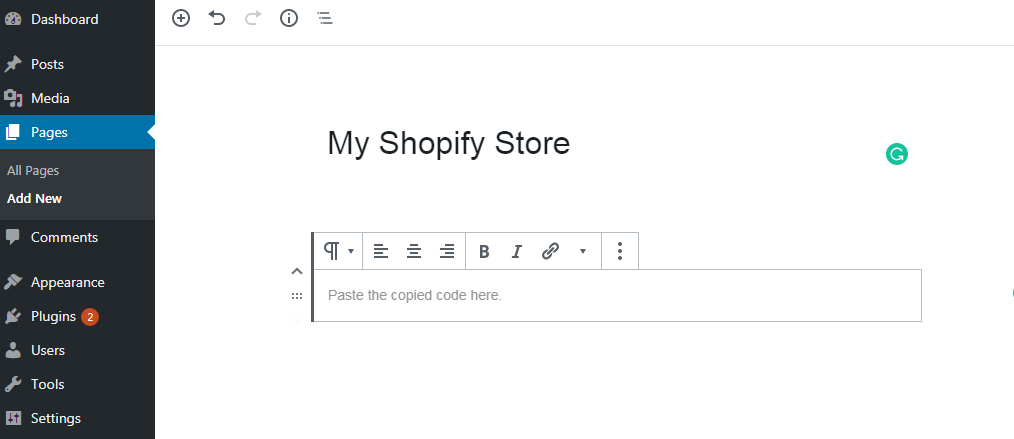 Step 7: List Shopify Products on Your WordPress Site Sidebar or widgets
You can list your Shopify products on your WordPress website sidebar or any widget areas. First, you need to add a widget area, navigate to Appearance > Widgets or the Customizer and Add a widget. Then, choose from an HTML widget, either add or drag to the widget area. Here, you can paste the embed code you generated on your Shopify dashboard in the Widget.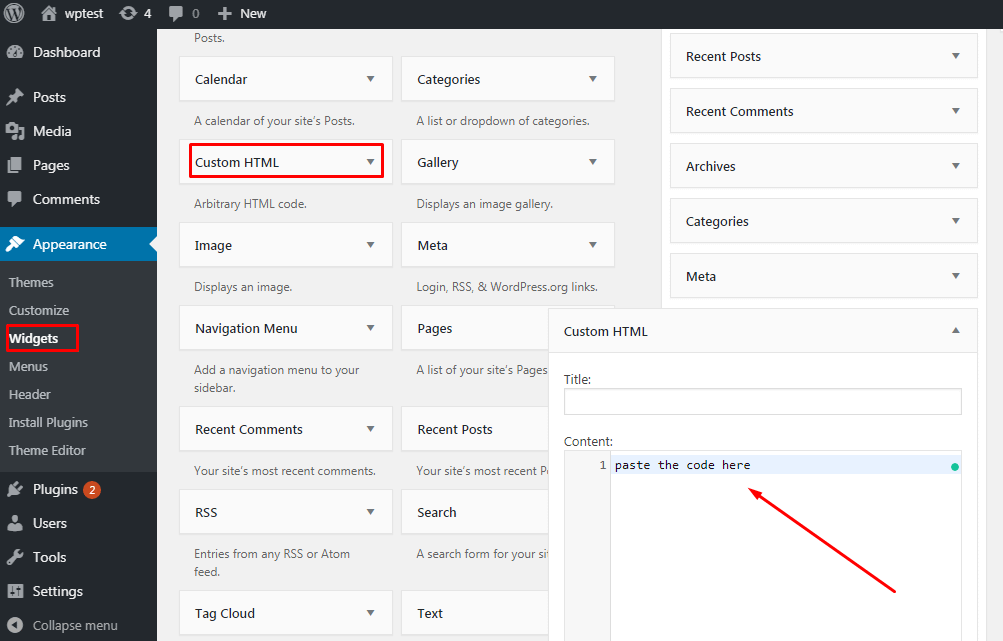 Wrapping Up
Using the Shopify with WordPress you can get the best from both. You can display your blog on the best blogging platform, on the other hand, you can simply add the powerful e-commerce functionalities from Shopify.
So, have you been using Shopify with your WordPress? Please share your experience with us we would love to hear it out. Or want any help with Shopify and WordPress then let me know.
Also Checkout,
-30+ Best Free WordPress eCommerce/WooCommerce Themes for 2019
-30+ Best Premium WordPress eCommerce/WooCommerce/Online Store Themes 2019
-13 Best WP eCommerce Web Design Trends to watch out in 2019