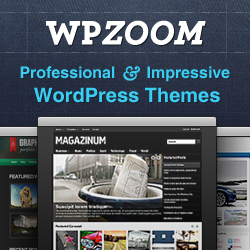 If you're thinking to improve your WordPress website's navigation and make it better, beautiful, well organized, customized and effective – go ahead and add a Mega menu!
A navigation menu acts as a backbone of any types of website. It provides a perfect guideline to your site visitors who are in search of their required content. By doing so, you can boost the user engagement, conversion rate and user experience of your website. Moreover, a fully functional and easy to navigate menu can make your website more usable and accessibility to your visitors and decrease the bounce rate in process.
Group (or categorize) your menu contents in a visual and effective way.
Add icons, images and custom graphics to visually beautify the menu content to attract the visitors and increase the click through rates.
Display all the options available at once (contrary to regular menus the contents in mega menu won't get concealed under the sub menu or menu hierarchy)
Highly customized menu – you can create highly customized menu using mega menu.
WordPress, being one of the best CMS comes with inbuilt menu options such as adding drop-down submenu, images, menu icons etc. However, these features provided by default WordPress menu is simply not enough to handle the growing market trends and the contents of large website. Thereby, if you want the menu structure that can display all your important contents then you need to upgrade your WordPress menu into a mega menu.
A Mega Menu is an expandable menu that allows you to upgrade the default WP menu into a multi-dimensional navigation structure. It can store lots of information and rich media (images and videos) and will help your visitors find their required content quickly and easily.
How to Add Mega Menu in your WordPress Website or Blog?
Mega Menu can be added on your WordPress website/blog with the help of WordPress mega menu Plugin. If you search on the internet you can find a large number of WordPress mega menu plugins available. However, one must be very careful while choosing the right one as the perfect WordPress premium plugin need to have varieties of layouts, all the required features, different configuration and customization options, and an excellent support.
Here, in this blog, we will use one of such plugin – WP Mega Menu Pro for adding multiple multi-dimensional navigation structures on your WordPress website.
Step 1:
Get the WP Mega Menu Pro Plugin from CodeCanyon marketplace for the reasonable price of $19. Then, install the plugin. If you need any help with the installation then you can check out the documentation. If you're new to WordPress and don't know how to install a plugin in WordPress – check out: How to install a new plugin in WordPress website?
Step 2:
Now, in your WordPress dashboard, you will see "WP Mega Menu Pro" on your side menu bar. Click on the menu to customize the different settings the mega menu you created.
The general settings of the WP Mega Menu Pro consist of event behaviour, animation type, animation duration, animation delay, WooCommerce cart and WooCommerce cart display layout. Also from here you can edit the mobile settings of your navigation mega menu.
Step 3:
After you configure the general settings, you move to the next tab if you want to make your mega menu sticky.
Step 4:
The 3rd tab on the general settings is image settings that will let you choose the image size of your contents on the navigation menu.
Step 5:
Here you can find the shortcodes that can be inserted on different pages, posts or custom post types for display your navigation mega menu.
Step 6:
Once everything is done and saved. Go to Appearance > Menus for upgrading your WordPress menu into the mega menu. You will find select "WP Mega Menu Pro settings" for adding the features of the mega menu plugin on your inbuilt WordPress menu. Here, you can assign the orientation of your menu, choose trigger effect, transitions, and available skins.
The plugin also features a category wise configuration options. So, you can configure each of your categories by hover over it and clicking on the WP Mega Menu Pro button that appears.
Also, check out the video tutorial for the easy configuration of WP Mega Menu Pro plugin:
And here are many great WordPress Mega menu plugins available in CodeCanyon, if would like to check out the other options as well.
Wrapping Up

This way you can add the mega menu on your WordPress website or blogs in few minutes.

The navigation menu is very vital part of your website. They guide the users and allow them to find the content. Also, they provide a great user experience and may sometime even increase your sites the conversion rate.
Here are some of the WordPress menu related blogs you may like:
→Top 5 Best Free WordPress Mega Menu Plugins
→The Best WordPress Mega Menu Plugins 2018
→The Best WordPress One Page Navigation Plugins 2018
→7+ Best WordPress Mega Menu Plugins (for better website navigation)
→Top 7 WordPress Plugins for Building Beautiful and Intuitive Menus
Also, check out our ultimate collection of:
→25+ Free WordPress Menu Plugins
→25+ Premium WordPress Menu Plugins
→500+ Best Free WordPress Plugins Collection 2018
→500+ Best Premium WordPress Plugins Collection – 2018