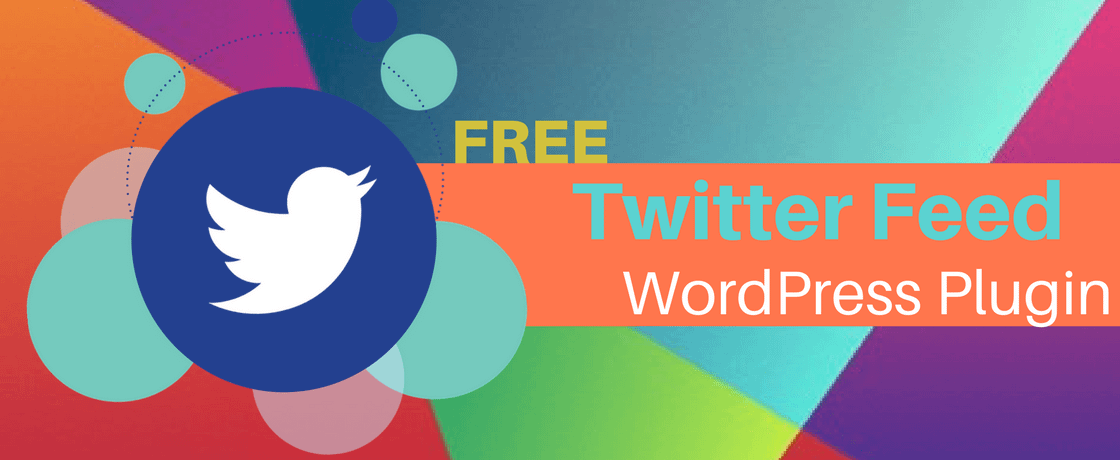 Making your website more attracting and engaging could be a tough task unless you try something interesting. Inserting something interesting and making it engaging takes lots of time and effort? No, not really.
Twitter feed can be the most worthy and fascinating thing to integrate into your website. So what if your audience can reach to those Twitter feeds right from your website? You won't have to spend lots of time and effort in this. There are some magical swords that will make latest twitters feed to display on your website automatically. Isn't that so cool? Having Twitter feeds on your website not only grab the eyes of your visitors and deliver something interesting for them, it also shows how socially active you are. And no doubt, being socially active is crucial these days. For the site owners, it helps to increase social reach, increase Twitter activities and increase engagement which is always a plus point.
For integrating Twitter feeds on your websites, there are many free and premium WordPress plugins available. You can just download or buy those plugin and add this functionality to your website. Here, for your convenience, I have hand picked some of the best free WordPress Tweet Feeds Plugins, tested them and feature them in the article with a short intro and feature list. You can select any one plugin from the list and try it – its absolutely free.
AccessPress Twitter Feed is a free WordPress plugin that enables you to display real-time Twitter feeds on your website. It has got 3 beautiful predefined templates- choose any and update your website visitors with your latest tweets. This makes your website more interesting and increases your social reach as well. It is a fully responsive and easy to use plugin – it takes just a few minutes to set up and use. The plugin gives you full control to configure the number of tweets to display, configure tweet date and time format, display tweets in the slider and much more.
Features of AccessPress Twitter Feed:
Fetch latest tweets from any account
Catching option to prevent frequent API calls
3 Beautiful design templates to choose from
Easy to use with shortcode with various configurable parameters
Display tweets in slider
Configure tweets time/date format
Option to show/hide the full username
User friendly
Quick customer support

Easy Twitter Feed Widget plugin is another simple responsive Twitter feed WordPress widget plugin. This plugin is very easy to use without creating an API to display tweets on your WordPress site.
There is no need of twitter application.It allows you to display tweets on your blog's sidebar without bells and whistles than this plugin can be your best choice.
Features of Easy Twitter Feed Widget
Easy to setup and use
Responsive layout
Option to select widget height limit or number of tweets shown, default skin, Link, and Border Colors
Multisite support
Sidebar widget available

Custom Twitter Feeds is a clean and simple plugin which allows you to add beautiful and customizable Twitter feeds on your website/blog. This plugin adopt the style of your website and customized to look the way you want!
It is very powerful Instagram WordPress plugin that allows you to display the fully customizable Twitter feeds from any Twitter account, hashtag, and more. It is super easy to setup, responsive, search engine friendly and lots of customization option available. It also has an option to follow Twitter feed account to your website visitors.
Features of Custom Twitter Feed
Fully Responsive design to fit any size of device screen
It comes with a "Custom Twitter Feeds" Widget
Display your Twitter feeds from your multiple Twitter accounts on the same page or on different pages in your website.
Customize the Twitter feeds to look the way you like
Fully customizable width, height, background color of your feeds
Use the built-in shortcode options
Display tweets from any user, account or a particular hashtag
Built in HTML5 video support
Infinitely load more of your Tweets with the 'Load More' button
WP Twitter Feed is a simple yet powerful widgets plugin which helps you to show your latest tweets in the widget areas. This plugin is easy to use and allows you to display your latest tweets in different ways with right widget and shortcode. This plugin uses latest API 1.1 to show your Twitter feed.
And it offers few option to manage your feeds like you can set the number of tweets to see, to show the avatar, set the duration of fade effect.
Features of WP Twitter Feed Plugin
Display tweets with a widget
Different color options, tweets themes, show a profile image and more
Option to use the Twitter widget in multiple places
Option to display your tweets in Slider
Light weight and lowering the loading time
Twitter feed is another plugin with powerful Twitter integration system that allows you to display tweets using shortcode or widgets. It has a flexible caching system and you can use the tracking tool to track usage.
You also have an option to choose the skins which you want to show among 5 and use one of the custom skin to style your tweets on your website. It helps in getting your more followers and use the Twitter feed API to easily provide tweet using PHP.
Features of Twitter Feed
Display tweets in 3 different ways

Option to use shortcode and custom widgets

Option for caching system

Ability to customize tweet

Supports LTR and RTL

Support different Tweet media (photos, YouTube, Vine, GIFs)

You have the option to use a tracking tool to monitor the number of requests

Fully responsive
Wrapping Up

Twitter might be a very useful platform for promoting your brand and create a loyal follower. Its help in making content marketing easier and opportunity to reach out to the web visitors. One of the most important tools which help your content, brand, business, and blogs to be discovered via social media marketing.

Integrating Twitter feed is absolutely a good idea as it helps you in drawing the attention of the visitors and enhance the social reach.

Are you still thinking to integrate the Twitter Plugin, go ahead and add Twitter feeds to your website now! If you have it already, share your experiences below in the comments!
Want more WordPress plugins? Check out our handpicked collection of 100+ Best Free WordPress Plugins 2017.