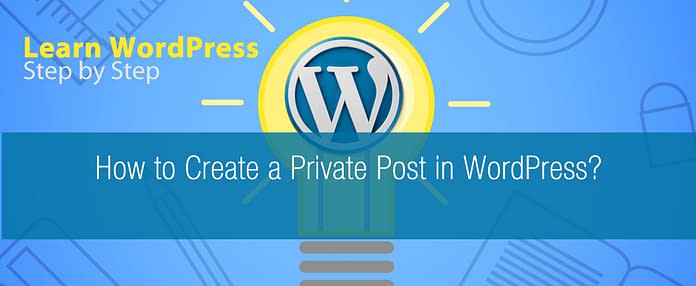 First of all, let us know 'What is Private Post?' Private Post is those posts which are locked for all the unauthorized users. It helps to maintain privacy among posts that you don't want the whole world to see. The Private Posts can work as an amazing tool to internal communications and all the documentation that usual consumers don't need to see.
Importance of Creating a Private Post in WordPress
Private WordPress Posts has the power to grant users access. Not all the documents and text need to be visible for all the customers. In that case, Private Posts can be a perfect medium to hide all those pieces of information from visitors to the site. It locks all the unauthorized users from out of the access to all the contents. These kinds of posts help to maintain secrecy among the members of the site in an effective way.
Doing this is a couple of tasks. But, a lot of WordPress Beginners don't have an idea about enabling this unique and useful features. It works as a perfect medium to access valuable or sensitive information among the limited users.
Create a Private Post in WordPress
Users can simply edit the existing text of posts or blogs. But, in case if they don't have any write a post of the blog and then make it private.

There the user can see the '

Visibility

' option. Click on the

Edit

option next to Visibility.

Now the users will be able to see the different options like

Public

,

Password Protected

and

Private

. Click on the options button next to Private in order to make the post private.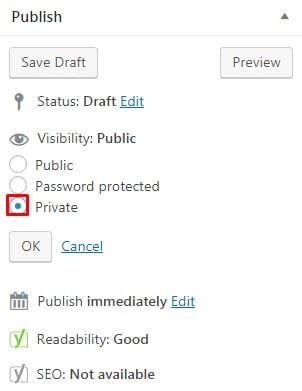 If the editing part is left than the user can further continue to edit or add the text to the post. It's as same as adding normal texts or content in the posts.

Then,

Click

on the button

Publish.

Private posts will appear simply on the site like this.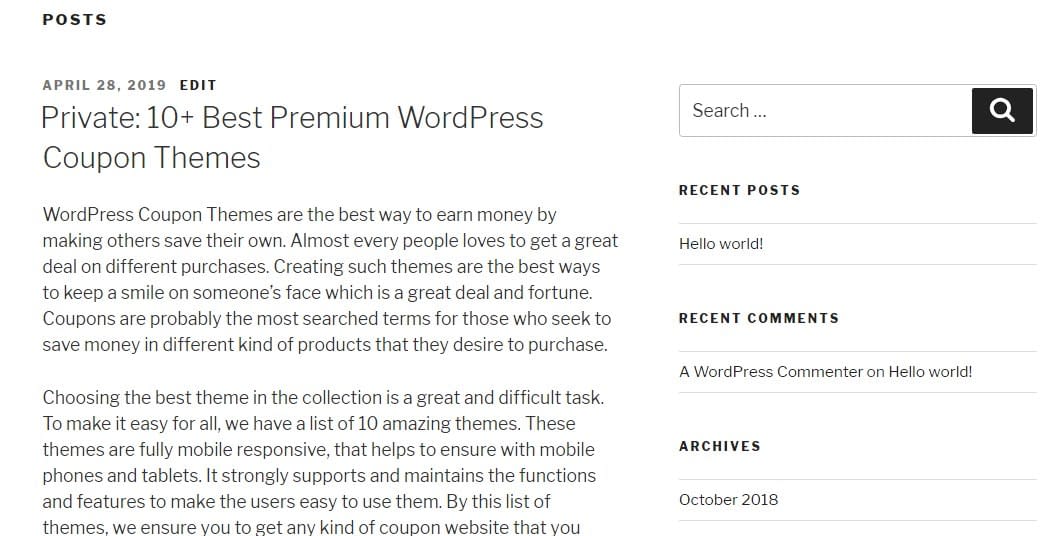 Only the enabled and limited member of the site will be able to see all these private posts.
Important Note: Images added Privately will always appear and it can be viewed by other authors as well in the media library.
Wrapping Up:
Creating a Private Post in WordPress is a simple as adding a new post in the site. It maintains the privacy in the site. Enabling this feature helps to keep it hidden from unauthorized users. Hope the information was useful to create a Private Post. Please leave your recommendations below. Feel free to share.
Also, Checkout: