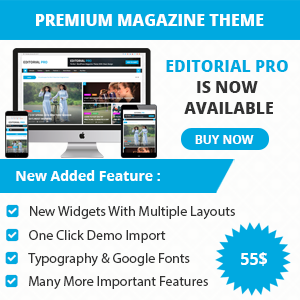 Whether you've been optimizing your website for search engines for years or you're just getting started, you need to take advantage of every tool at your disposal. SEO, or Search Engine Optimization, is no longer optional in 2018. Failing to pay attention to your SEO is like throwing perfectly good web traffic down the drain!
As you've probably already seen, the internet is becoming an increasingly competitive place. With so many new websites popping up every day in all industries and niches, it's impossible to make as much of an impact with your website alone. SEO consultant helps fill in the gaps in your marketing strategy and makes it easier for new users to find your content.
While SEO might seem complicated, it's not as challenging as you think to get started! There are so many SEO tools around today specifically designed for making it easier to not only understand your SEO efforts but supercharge them! Some of these tools are easy to integrate with WordPress while others need a little more set up. All of them are well-worth the effort! Are you ready to take your SEO to the next level? Get serious about your page ranking with this list of the best tools to support your SEO efforts!
Google's Webmaster Tools
The first and most well-known tool for your SEO efforts is by Google. Google's Webmaster Tools is a free platform that helps you analyze your website stats in real-time. If you're trying to learn more about the ways Google views your website, you should start by looking at Google itself. These tools are easy to use no matter how familiar you are with different analytics.
While Google's Webmaster Tools offer a variety of resources for website owners, PageSpeed Insights is one of the most important for SEO. When it comes to page ranking, your load speed is vital. The longer it takes for your page to load, the more likely you'll lose that visitor. PageSpeed Insights measures the performance of your website on desktop and mobile so you can ensure your page speed is up to par! Any score above 80 is considered good, while something below 80 might need some work.
SEMrush
SEMrush is a well-known dashboard for conducting important SEO research. Keywords are a powerful part of SEO, but choosing the right keywords isn't always easy. You need a tool to supercharge your research so you can decide on targeted, successful keywords without the headache. SEMrush features an SEO toolkit with powerful keyword analytics. You can review your website's pages to see how it's ranking for particular keywords as well as monthly search volume for that keyword.
It doesn't stop there. With SEMrush, you can compare your page performance to competitor websites and even analyze backlinks. Finally, you can use the SEO toolkit to research additional keywords for your website. Learning more about how your current keywords are working as well as new keywords to include is a powerful step towards a strong page ranking. The guys at traffic-masters wrote a bite more extensively on it and also showcased how to get a SEMrush trial – feel free to check out their article.
Check My Links
Having broken links on your website is bad news. Depending on the size of your website, it might not be possible to go through all your pages to ensure every link works perfectly. That would take a lot of time that most of us do not have! Instead, check your website through Check My Links. This website has a broken-link checker. With just one search, Check My Links will review all the pages on your websites to find any broken links. It will highlight good links in green and broken links in red so you can easily make updates to restore your pages!
Yoast SEO
Yoast SEO is a free WordPress plugin you won't want to miss. It's easy to install, and you'll wonder how you ever lived without it. Yoast SEO takes the heavy lifting out of SEO. With on-page optimization tools like custom meta descriptions, keyword selection, and hints, you'll learn strong SEO habits for post writing in no time.
Yoast SEO also assists with setting up behind-the-scenes SEO efforts. You can configure Google Analytics, write custom search descriptions, and monitor your SEO progress over time. Yoast is a free plugin for WordPress, and it's scientifically designed to improve your user engagement and your page ranking! Known as the number 1 plugin for WordPress, you won't want to miss out on Yoast. Install it once and power your SEO!
UpCity
While UpCity offers a paid plan, their SEO Report Card is free! With their SEO Report Card, you can see how your website is performing in search engines as well as how it performs compared to your top competition. You'll learn more about your page rank on Google, Yahoo, and Bing as well as your main keywords. It'll show how many websites link back to your website and how successful your on-page optimization currently is.
This free SEO Report Card is a great way to gain insight into how your page currently stacks up against the competition as well as things you can do to improve your website ranking! UpCity even includes helpful suggestions for ways to improve your SEO so you can adjust your strategy as needed.
SEO Quake Tool
SEO Quake Tool has been around for years, and this browser extension gives you insight into a lot of valuable SEO analytics. You can install the SEO Quake Tool into your internet browser as either a plugin or an extension. It's like putting on special SEO goggles! It'll show you all kinds of helpful information about the websites you're looking at including domain age, authority ranking, and trust factors.
This free tool is perfect for web designers and marketers who want to learn more about their own websites as well as those of competitors. Use the Quake Tool to research keywords and take a deep dive into Google's SERPs! While there is a paid upgrade, the basic SEO Quake Tool is completely free.
Screaming Frog SEO Spider
While you'll need to download Screaming Frog SEO Spider to your desktop, it's well worth it. If you want to improve your SEO, you need to make sure your website is functioning at its top level. This SEO Spider tool crawls your website to point out any errors you might miss. Things like duplicate content, missing metadata, redirects, and broken links are easy to miss when you don't have the time to go through every page of your website.
Because nobody has the time to meticulously crawl through the pages on their own website, Screaming Frog SEO Spider is a must-download. It saves your time and your page ranking, one error at a time! This SEO Spider will also create an XML sitemap for your website automatically, and you can even schedule automatic crawls to never miss an error.
Professional Help
These tools above are a great way to begin your SEO process! No matter how old or new your website is, you should commit to your SEO efforts. Understandably, a lot of us don't have a lot of extra time to devote to monitoring and boosting our SEO on a daily basis.
As you can see, SEO isn't something that you do once and never worry about again! It requires constant monitoring, auditing, and updates to be successful. We live in the wild, wild west of the internet. Things change rapidly around here! You can't be compliant in your SEO if you want to rank highly, especially in a competitive market.
While there is much of SEO you can learn and manage on your own, you might want to consider a professional to take your efforts a step further. The SEO experts at https://www.whitehat-seo.co.uk/ suggest using a professional if you have ambitious SEO goals. For example, you might want to land your business on the first page of google results for your keyword or you want a competitive edge for your website.
Research shows that 80% of marketers see SEO as increasingly effective. That's a number you can't ignore! Whether you're a business owner or a busy website creator, you need to make the most of the time you have. Hiring a professional or a marketing agency might give you the extra manpower you need to take on the world of SEO today!
The Future of SEO
You don't need me to tell you that the future of SEO looks bright. As Google continues to update its algorithm every so often, marketers and website developers have to stay on their toes. There's no way to adapt in a changing world. Only the websites that are willing to learn new things and try new tools will succeed! Luckily, with new changes in the way search engines interact with websites comes new technology to greet it!
While you shouldn't rely 100% on the tools above and ignore your own judgment and efforts, they're a valuable asset in an SEO-driven cyberspace. How can you use these tools to supercharge your own SEO progress? Is your website ready to compete against the biggest names in SEO? Put these tools above to good use by seeing how they can help your website today!