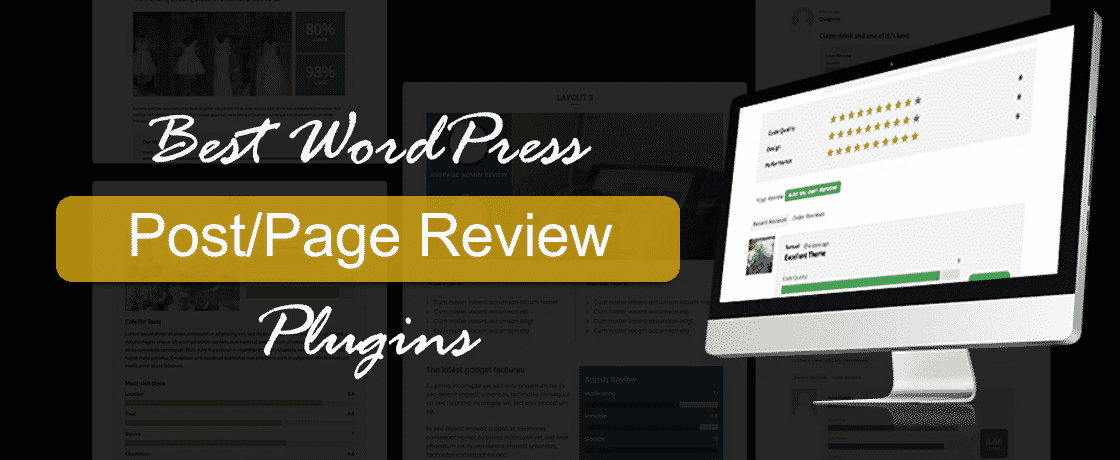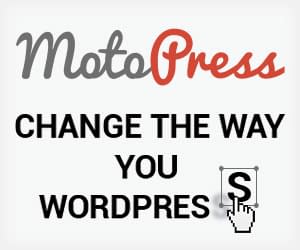 Internet has become a very large platform to share the opinions and views about everything. From products to movies, websites to articles, everything has now been shared on the internet for its reviews. Reviews are the feedbacks/opinions that are given by third parties (audiences) about anything that includes suggestion, appreciation, criticism etc. These third-party feedbacks are the critical way of generating traffic on the websites as well as knowing the effectiveness of your business.
Why do we need to accept reviews?
Whether you own a business website, product or brand having the third party opinion will make it look more trustworthy. Why is it so? It is because 88% of the people around the world trust a website on the basis of their positive reviews of its posts. It means that people trust a positive review as much as they trust their friend/family referral.
Important features for a good review plugin
You will find hundreds of WordPress review plugins on the internet. But every plugin may not be same as others. Some of them may contain lots of powerful features while others may lack them. However, there are some of the features that should not be missed while choosing a review plugin. They are:-
Approval System: It would be a good idea to have all the reviews mutually checked before it goes alive. The reason behind it, some reviews may contain spam had should not be approved.
Schema Markup: Schema markup will get you the "stars" in the snippets of the organic search results. It increases your organic CTR as well as show the rating star of your post/page publicly on the search engine.
Rating System: Having a rating system means your audience will be able to review your post/page based on individual criteria. Hence, reviewing process of post/page website will look more interesting.
Some of the Popular Premium WordPress Page/Post Review Plugins
Now let's talk about some of popular premium WordPress review plugins that I have handpicked according to its popularity, functionality, and active user feedbacks. These plugins contain quality features and are worth every penny.
Let's explore them in detail: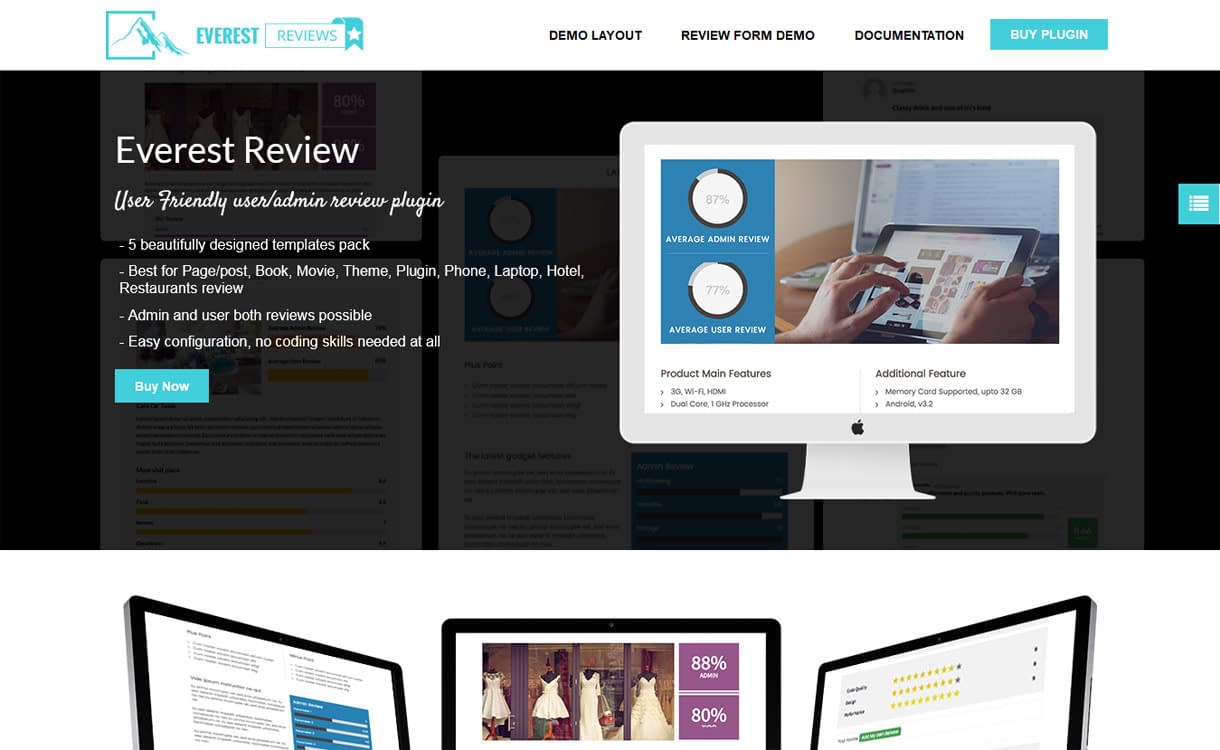 Everest Review is a simple WordPress review plugin that comes with multiple features for displaying reviews for posts, pages and various custom post types in a quick and simple way. You can take the reviews from the logged-in users as well as from visitor site and display them with multiple customization options. The plugin comes with a responsive design and can be changed to fit in any type of site layout.
Everest Review is a highly configurable plugin where you can create unlimited review templates. You will also have to choose from 5 pre-designed layouts and 5 different review form layout along with multiple review display design options. It is a very handy plugin to increase your website's accessibility with more user engagements.
Some of the Main Features of Everest Review
5 Elegant Review Templates Layout
Customizable Review Templates
5 Pre Built Review Form Templates
PageWise Configurable Review Section
Filter and Pagination Options
Live Preview Purchase Everest Review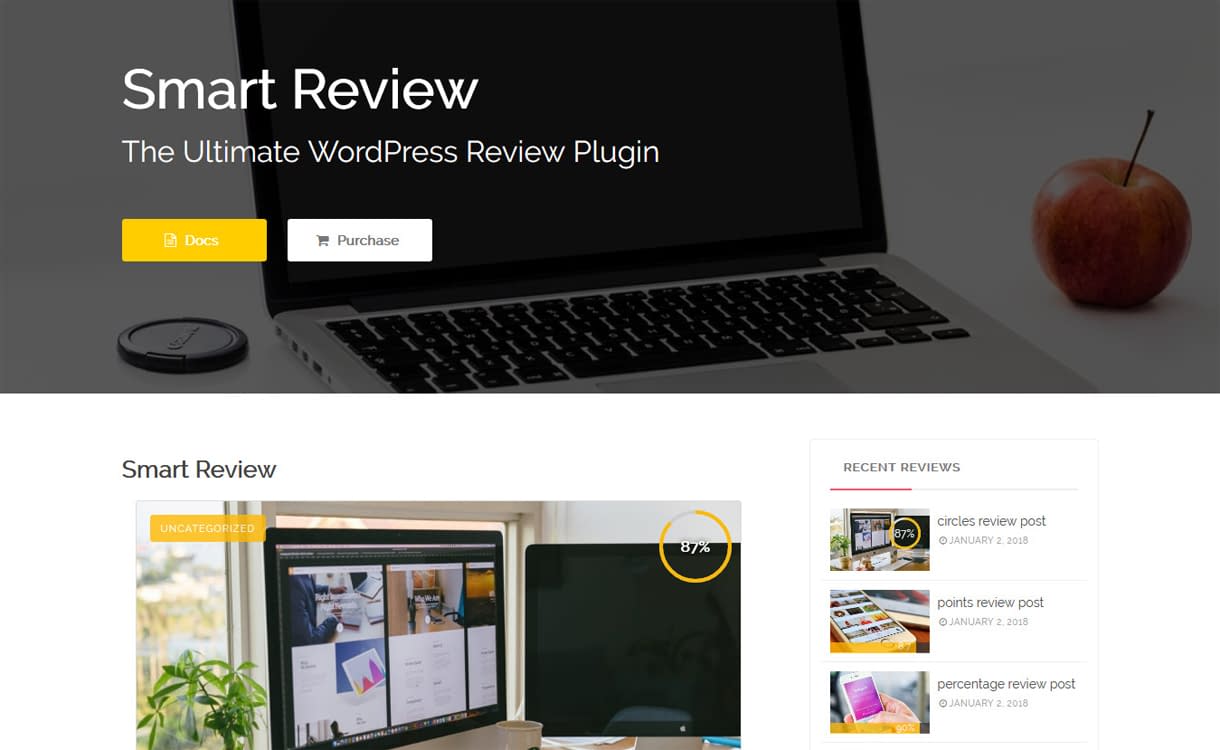 Smart Review is an ultimate WordPress review plugin that allows you to add a beautiful and responsive review to your posts/pages. It is an easy to use plugin with an ability to create professional review at a standard amount of time. The plugin supports Google rich snippets that increase your rank on Google as well as increases visitor on your website.
Smart Review is fully integrated with famous page builder plugins that enable you to build up the review in a fascinating way. The plugin also contains many customization options such as post number, grid style, review color, review types, etc.
Some of the Main Features of Smart Review
Unlimited Review Criteria
4 Review Style (Star, Point, Percentage, Circle)
Unlimited Item Color
Review Box Widget
6 Predefined Color Schemes
Live Preview Purchase Smart Review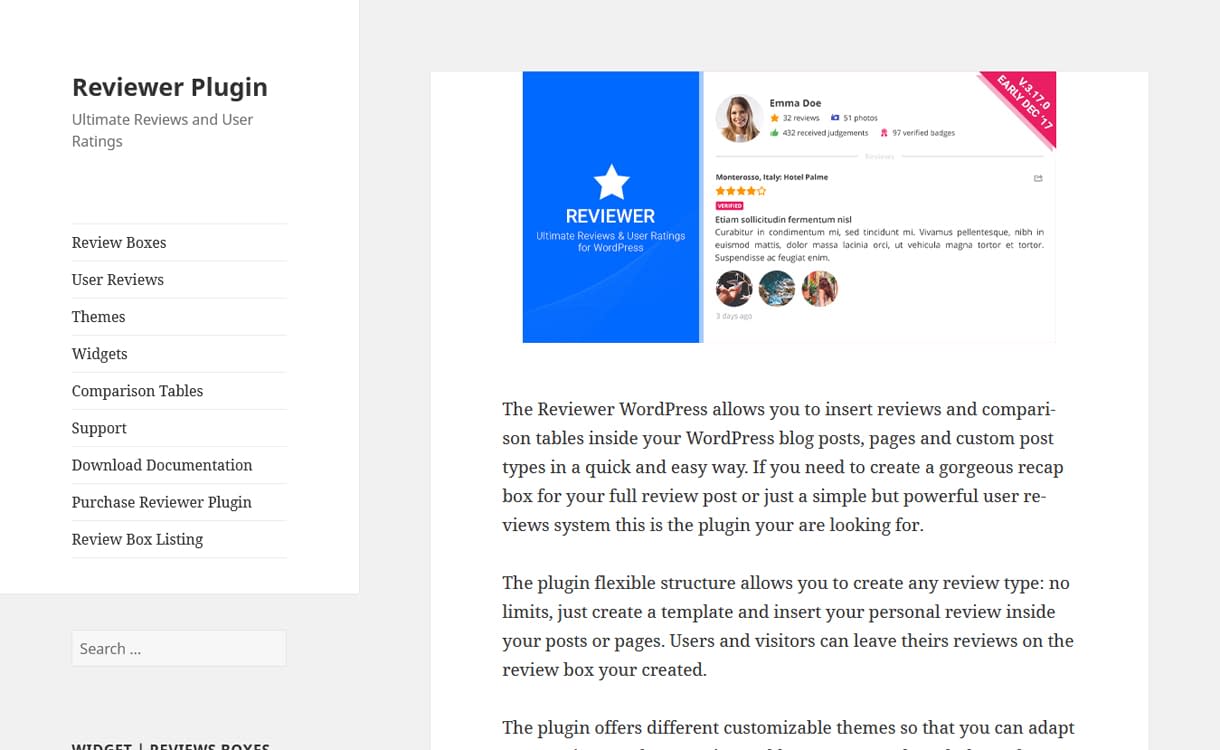 Reviewer Plugin is a premium WordPress review plugin that allows you to insert the reviews and comparison table in the blog posts, pages and custom posts type of your websites. It is a perfect plugin for creating a recap box for full review post and a powerful review system.
Reviewer plugin has a very flexible structure that allows you to create unlimited review types. Both users and visitor can leave their reviews in the review box that you created. Moreover, the plugin also offers different customizable themes for inserting your reviews and comparison box. Each theme has a fully responsive layout that can adapt to any types of viewing devices.
Some of the Main Features of Reviewer plugin
Option to Create Gorgeous Review Boxes and Comparison Table
Unlimited Templates, Review boxes, Review Criteria, Comparison Table
Possibility of Sort Comparison Tables
Advanced Review User System
Users can Upload Image inside Reviews
Live Preview Purchase Reviewer Plugin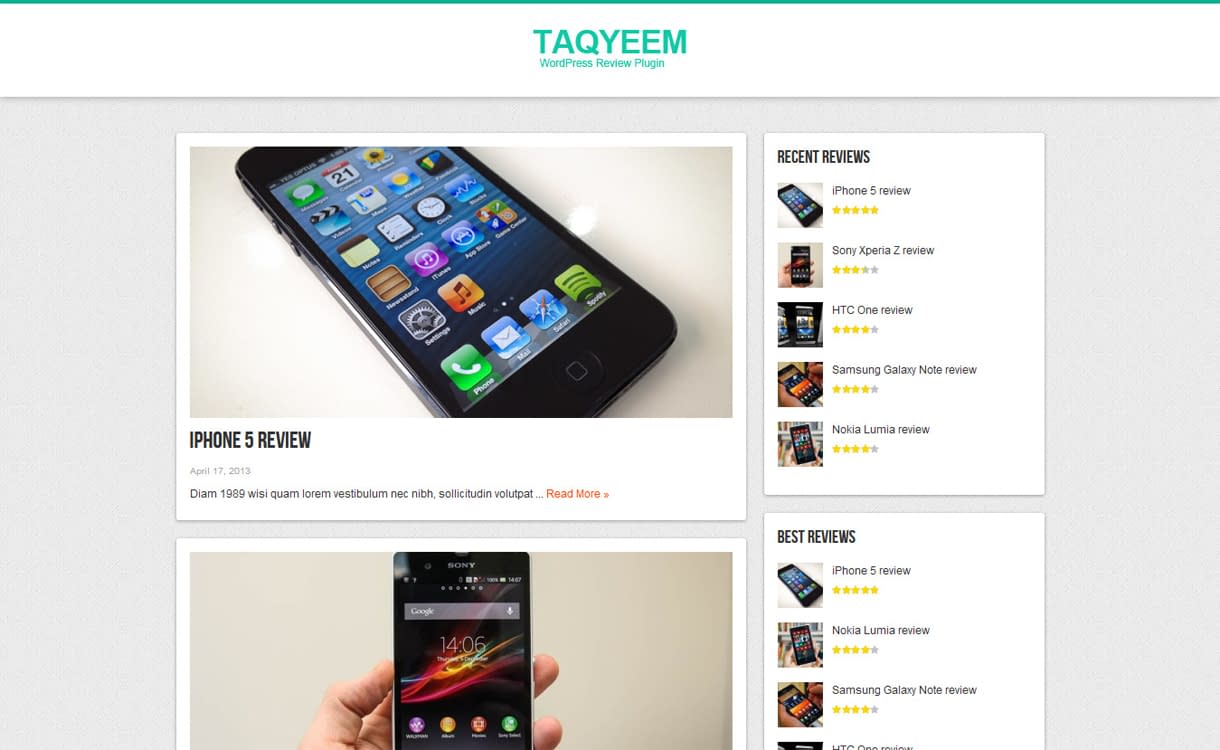 Taqyeem is a premium WordPress reviewing and rating plugin. It is the best plugin for an eCommerce website that sells products, portfolios to add new inputs and service pages to replace old testimonials. This plugin is built for adding fascinating ratings and reviews to your posts, pages, and custom post types.
The plugin contains massive customization options to create a perfect rating addition to your websites. You can change the fonts, image, colors, styles, and criteria to display eye-catching review boxes on your site. It will provide your visitors, users, and clients to leave helpful feedbacks in a great way.
Some of the Main Features of Taqyeem
Unlimited Color Option
3 Styles to Display Reviews: Stars, Points, or Percentage
3 Custom Widgets Available: Best, Recent and Random Reviews
Schema SEO Snippet Review Microdata
Rating Image Option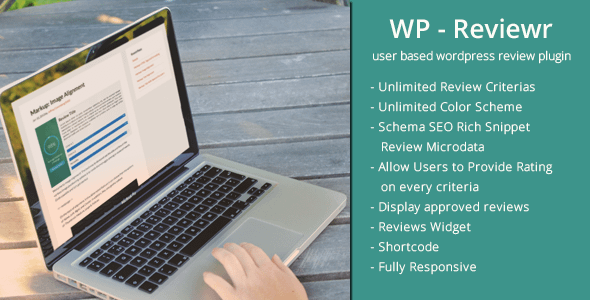 WP Reviewr Pro is a premium review plugin for WordPress. It is a perfect plugin that allows you to display reviews and ratings on any posts, pages and custom post types. The plugin contains user based rating feature that allows the visitors or logged in users to submit their reviews and ratings on the provided criteria. It also contains the approval submitted review features for each post contents.
It is an amazing plugin with responsive layout and will adapt to any devices resolutions ranging from desktop to smartphone. You can also easily customize color schema using the provided color picker to match the design of your current theme.
Some of the Main Features of WP Reviewr Pro
Unlimited Color Options
Unlimited Review Criteria
Schema SEO Rich Snippet Review Microdata
Allows User Provide Rating on Every Criterion
Option for Review Approval
Live Preview Purchase WP Reviewr Pro
Wrapping Up

So, I tried to explain what is a review and why do we need to accept the review. Then, I presented you the collection of some of the best review plugin that was handpicked according to its popularity, functionality, and active users feedbacks. Before that, I also explained what function is required for good review plugins.

Hope the collection is helpful to you. If there is any feedback or query related to the article or collection, feel free to write it in the comment box below. If you are already a user of the mentioned plugins then share your experience with us. It will be very helpful for the newbie users.

And, if you are looking for more WP plugins, check out our ultimate collection of best premium WordPress Plugins for 2018.