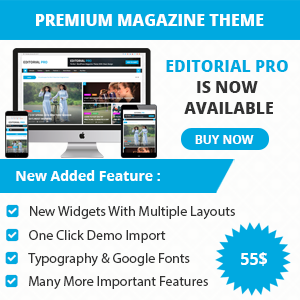 Are you using any live chat software on your website? If no then I think now you have to start using it.
Live chat is an effective solution to what consumer's demand 24×7 support availability today. Live chat has become one of the best tools that are used by many B2B companies on their websites. It helps to talk directly with their online customers efficiently and target sales prospects while they're visiting the company website.
Those days are gone when people used to wait for days for their replies. Nowadays, the way we interact with people has been changing. We expect a quick reply from our friends or colleagues if we send them some text messages or email. So, I think it's better to respond to our lead or potential clients than thinking about how to make a new customer. If you are not available there to answer the customer query when they visit your site, then I'm sure that they will leave your site immediately.
What Are The Benefits Of Using A Live Chat Software?
The companies from banks to the small e-commerce stores, they use live chat software to give better service to their customers as well as improve response times. So, it's not a big surprise that most of the websites offer live chat. Here are some few benefits of using live chat software:
Increase the sales and conversion
While the visitors are browsing your site and asks some questions, then with the help of live chatbox you can answer their question immediately. This will directly help to increase the sales and conversion what makes the live chat so powerful.
Reduce support costs
Previously, the customer service agent used to handle the phone as well as an email but now it has changed. If we compare this with live chat than its 50% cheaper.
Build trust with the buyers
People are not comfortable with buying things from the one they don't know as it's human nature. But, the live chat has changed it. You can have a direct conversation with your buyer before buying any goods. It will help to build trust and close the gap between online and offline purchases.
Increase average order value
The live chat not only helps to increase sales but also helps to increase the value of the sales. It helps to talk with the buyers and understand their needs. Then you can recommend the similar services by up-selling and cross-selling to increase the average order value.
Satisfy your customers
Live chat is a great method to improve customer support and provide a customer experience on your website. Because of this, the customers prefer using live chat on the site they visit.
Improve website experience
Now, your customers don't have to stop what they're doing and pick up the phone or send an email when they have some queries. They can have their questions answered immediately by a live person with the help of live chat. It is very important when it comes to purchasing or subscribing to a certain product online.
Let's go through the list of some of the best live chat software solutions:
HubSpot Live Chat connects with your visitors to provide better support for your customers quickly and easily. You can easily create bots that will help you book meetings, qualify leads, provide answers to common customer support questions, and many more. It will automatically store all your chat conversations in a universal inbox that is enriched with data from HubSpot's free CRM. Create lead ads for Facebook or Instagram. This will automatically capture the contact information and sync with your HubSpot account. Also, easily create a scheduling link and share with prospects that will help them to book time on your sales team's calendar. In 2021, Hubspot has 216,408 customers in U.S alone at more than 200,000 live websites, the U.S. has the most HubSpot users.
---
LiveChat is perfect software that will speed up your customer service and help to increase your sales. It lets you share the files for screenshots and documentation. You can easily make the chat transcripts for feedback and see how agents are doing. It offers beautifully designed live chat support apps that are fully responsive. You can integrate lots of other services like popular Google Analytics, CRM software, Zendesk, all the top email marketing services, and much more.
---
Sendinblue is an all-in-one digital marketing suite that lets you set up an email list, chatbox, and more under your account. And then add it to your website using a WordPress plugin easily.
It is one of the most powerful toolkits that will help you to convert more visitors into paying customers. It integrates with Sendinblue marketing automation which enables you to capture more leads. Sendinblue comes with built-in email marketing integration, segmentation, retargeting for Facebook ads, and complete marketing automation.
---
SnapEngage integrates with hundreds of third-party services, including CRM, marketing solutions, and help desk, project management. The chats can be managed from many channels like WeChat, Facebook Messenger, and Tweet-to-Chat via HootSuite. You can sneak peek what your clients have been typing before they click the send button. It includes a unique feature HIPAA compliant that is perfect for medical businesses who handle patient information. Also, it gives you the ability to provide excellent customer service through SMS.
---
PureChat let's you create a chatbox on your site for free. It includes unlimited agents and chats with all the basic features. The customer support team is always there for you to help you out with any onboarding and management questions that will arise. You can store all of your visitor information with unlimited contacts. It can be customized to fit your brand where it allows canned responses that will help you to reply to visitors quickly.
---
Engagebay is the only all-in-one live chat tool that's free. You can engage, track, and record in-depth conversations in one place. Automate with your unique shortcuts, widgets, and responses. It focuses on making live chat easier for everyone. It transforms customer support by providing powerful insights on who you engage with, what you discuss, and how your customers respond.
---
Olark is one of the most popular live chat software that has a large sets of features. It integrates with many third-party tools such as Groove, HubSpot, Salesforce, and Slack. It is a highly customizable platform where you can adjust it to fit your exact live chat needs. You can customize your chat messages by seeing which page the contact has viewed. And also pulling up the past conversations. But this is not the right choice for the small businesses.
---
WP Live Chat Support is a live chat WordPress plugin that is perfect for small businesses. With the help of this plugin, you can easily chat with your friends for free. You don't need to pay for live chat monthly subscriptions for understanding your visitors better. This plugin is a fully functional live chat plugin that will help to increase your conversion rates by communicating directly with your visitors.
It is easy to use interface for both the admin as well as the visitor. You can easily change the color of the live chatbox and the users can drag the live chat box around their page easily. It allows the live chatbox to automatically pop up. You can edit all text fields shown on the live chat box as it is compatible with all the caching plugins.
---
Bold360 is a live communication software that integrates A.I. in its chat processes. With personalized engagement, you can increase customer acquisition. It includes chat, click-to-call, and email management tool which will a great customer service for your website visitors and customers. For faster response time, it combines artificial intelligence and agent interaction solutions.
---
Intercom offers a plan for $38/month and another plan that includes advanced features like smart automation for $78/month. It is an all-in-one live chat software for sales, marketing, and support. It provides an excellent business messenger for automating the capture of customer information and convincing high-value leads to continue down your sales funnel. With live chatbox software, you can use live chat to qualify and convert more leads, in-app, send a targeted email, and push the messages to engage the customers.
---
Drift is one of the advanced options on this list. You can use the LeadBot to qualify leads that will deliver only the qualified and potential customers and clients to your sales team. And also, it will help book meetings, and convert leads faster. If you are looking to automate parts of the live chat process, then it is the best option for those businesses. The company offers a free "Personal" plan and the paid plans range is from $360 — $1,200/month. It integrates with all popular CRM and email marketing services.
---
ZenDesk Chat is an easy to install chatbox software that includes many useful features. It helps you to speed up your customer support which will improve your customer satisfaction. It has a free plan comes with limited features where anyone can easily add a live chatbox on their website. The robust tools include automated chats, screencasting, ticket management, and forums. Zendesk Chat is perfect for small businesses, medium businesses, freelancers, and large enterprises.
It works well with WordPress, Magento, Salesforce, and a handful of other web-based services. This chat box is a good fit for 24/7 online service portals where a wide knowledge base and FAQ searches are needed. It easily integrates with the third-party addons.
---
Smartsupp is a live chat box that offers an unlimited number of agents and chats with limited features. This chat box enables you to engage in personal conversations with your customers that will be very helpful to build a long-term relationship. It lets you customize the look of your live chat to match with your brand. The unique feature of Smartsupp is its live chat with video recording.
The live chat dashboard is intuitive, uncluttered, and clean that makes it easier to chat with you and your team with the interested visitors. It integrates WordPress, Magento, Shopify, and others. Also has multi-language support. Also, it helps you to track chat conversations in Google Analytics to see your performance.
---
Wrapping Up

Live chat software has the highest level of customer satisfaction as compared to other channels. So, it mainly highlights that businesses should start using the software if they want to build better relationships and close more sales. There are many options but we have listed some bst live chat box softwares so choose the one you like on your site.

Are you confused or have any queries then please let us know in the comment box below.
Also, Check out,
Frequently Asked Questions