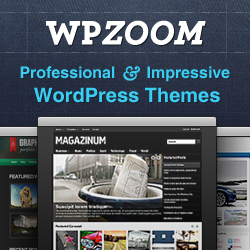 A navigation menu is one of the most important elements of the website. It carries the link to all the items of the website and acts as a perfect guide to the visitors to looking for their required web contents. Therefore, it is the first thing that your audience will look for while visiting your website. So, if the menu of your website is clumsy or boring then, your visitors may walk away from your site and never come back. Hence, you need to have a visually appealing and engaging menu to make your audience navigate your WordPress website.
WordPress, being a flexible platform for creating attractive websites come with inbuilt menu section with different customization and configuration options. However, if you want to make your menu more effective then, you might use a WordPress plugin to enhance its design and functionality.
If you search on the internet, you will result with thousands of WordPress plugins that improve the design and features of your menu. Among them all, adding the custom font icons on your WordPress menu can be an interesting one. It will not only improve the outlook of your website's menu but will also provide the hints to your visitors about different pages of your website even before visiting it. This will motivate your audience to visit different page and can decrease the bounce rate of your website.
Here, in this article, we will discuss a short tutorial to add custom font icons on WordPress website using a WordPress plugin – WP Menu Icons Lite. It is a free WordPress plugin that comes with different sets of custom font icons, animation effects and customization option to make the default WordPress menu visually appealing.
So, let's get started and add some attractive font icons on your WordPress menu:
Step 1:

Download WP Menu Icons Lite for free from WordPress.org repository. Then install it on your WordPress website. If you have any difficulties while installing the plugin, then refer to its documentation or check out the article: How to install a new plugin in WordPress website?
Step 2:
After you have installed the plugin, activate it. Then, go to Appearance >> Menus on your WordPress admin dashboard. There, you will see WP Menu Icons Lite Settings section. Click on "Enable WP Menu Icons Lite" to enable the custom icons on your menu.

Step 3:
After that, hover on any of the menu items. You will see "Add Menu Icons" appear while hovering upon. Click on it.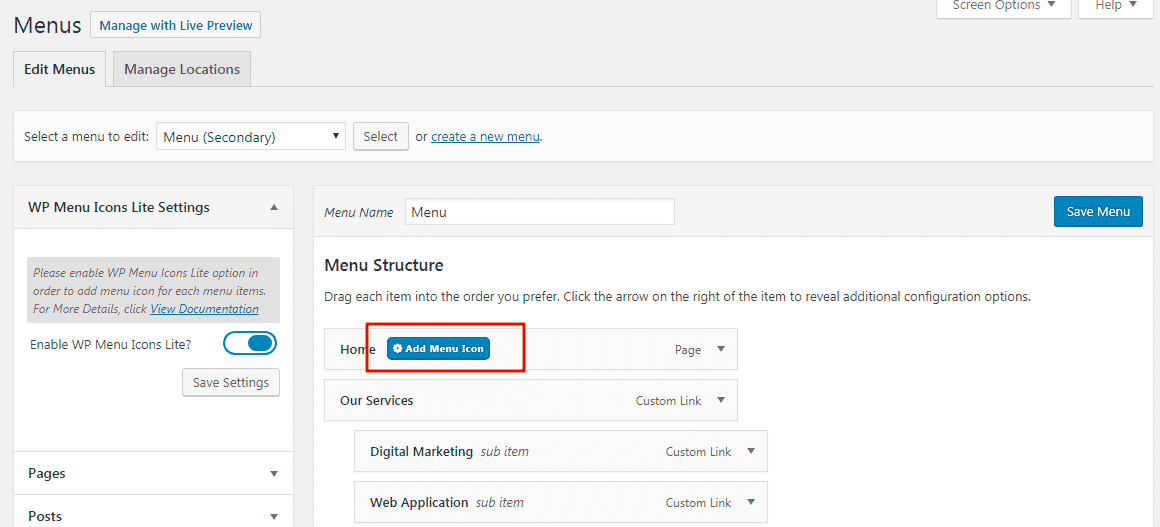 A popup named "WP Menu Icons Lite Settings" will appear on your screen. It contains all the options to add the custom menu icons on your WordPress menu. It contains 4 different settings sections. They are:
General Settings
Here, you can enable/disable your icons on desktop, show/hide menu name and set the position of your icons.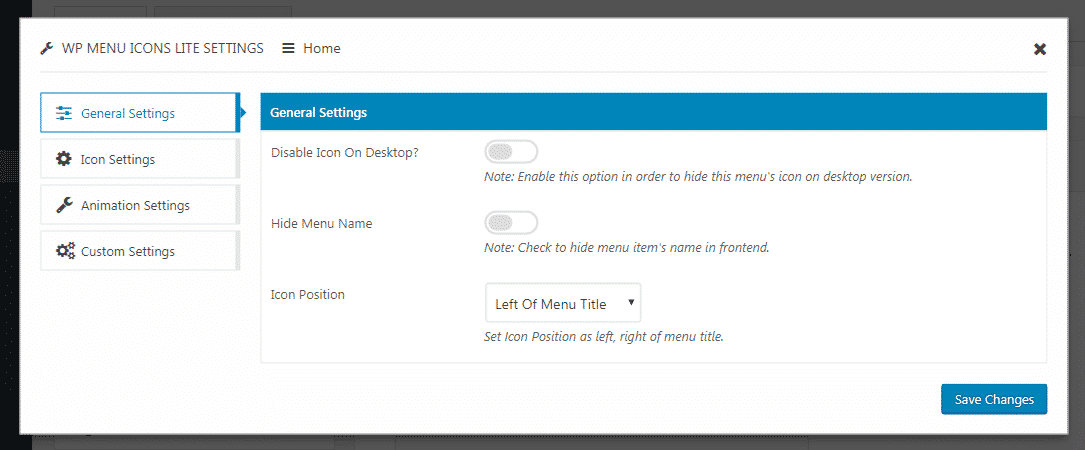 Icon Settings
Here, you can set your custom icons on the menu items of your WordPress menu. The plugin comes with 5+ pre available icons set pack. So, the most suitable for each of your menu icons.

If you want to more icons set pack or enable the feature to upload your own custom icons then, you can upgrade this plugin into its premium version: WP Menu Icons at a price of $10.
Animation Settings
Here, you can set the animations of your custom menu icons. The plugin consists of 6 different animation effects. So, choose the most suitable one as per your preference. Also, you can disable the animation of your menu icons.

If you more animation effect then, you can upgrade this plugin into its premium version: WP Menu Icons at a price of $10.
Custom Settings
Here, you can customize the font size, font color and font hover color of your custom icon and menu label.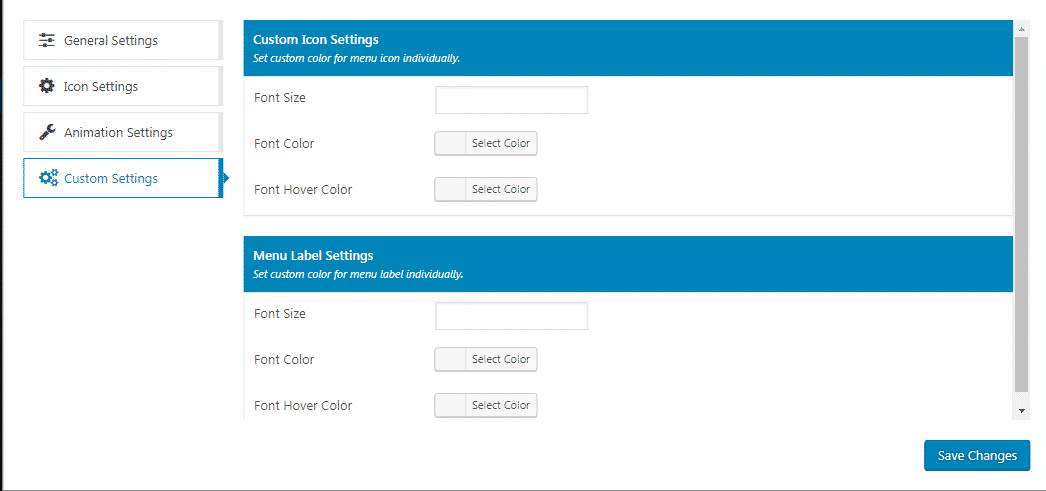 After you are done customizing, click on "Save Changes" to save your settings.
Likewise, add the custom icons on all your menu items and click on "Save Menu" to save your menu.
Wrapping Up
In this way, you can add custom font icons on your WordPress menu. So, if you want to add the font icons on your menu and make it more visually appealing to your audience then, you can download the above-mentioned plugin and follow the step by step tutorial.
You can also check out the article of:
How to enhance your WordPress website Navigation with Mega Menu, Fly Menu, Circular Menu, Custom menu icons and more!
You can also check out the collection of: